A dessert social will kick off the weekend on Friday night as professional and amateur bakers battle for the title of favorite dessert. Murphy's String Band from Iowa City will perform, and Chris Schevers will talk on "Keokuk to Vicksburg -- The Battle for the Mississippi -- The Tri-State Connection."

The re-enactment -- named the Iowa Tourism Event of the Year in 1991, 1994, 1998 and 2000 -- will feature more than 1,000 re-enactors portraying everyone from civilians to artillerymen. The weekend also features a military ball, a high tea, musicians and Sunday memorial service at the Keokuk National Cemetery. The battle re-enactments, considered the highlight of the event by many, are at 3 p.m. April 23 and 2:30 p.m. April 24.

Included in the event are rows of sutlers and food vendors, where participants and spectators mingle and buy Civil War-era food, clothing and other items of interest. Musicians and people in period dress -- both civilian and military clothes -- as well as historic encampments of both the Union and Confederacy will make you feel as though you have stepped back to the 1860s.

Everyone is encouraged to walk around the camps, interacting with the re-enactors and living historians.

Schedule

Friday, April 22

9 a.m.-5 p.m. -- George M. Verity Riverboat Museum open, Victory Park

1-5 p.m. -- Samuel F. Miller House and Museum open, 318 N. Fifth St.

5 p.m. -- Rededication of the Civil War Monument, Hamilton, Ill.

7-9 p.m. -- Friday evening dessert social, $5, Keokuk High School, with entertainment by Murphy's String Band and a presentation on "The Battle for the Mississippi -- From Keokuk to Vicksburg -- The Tri-State Connection"

Saturday, April 23

8 a.m. -- Camps open, Rand Park
Call to morning colors -- Rand Park bandstand

9 a.m.-5 p.m. -- George M. Verity Riverboat Museum open, Victory Park

9-11 a.m. -- Troops perform drills on the battlefield

10 a.m.-5 p.m. -- Samuel F. Miller House and Museum open, 318 N. Fifth St.

10 a.m. – Ladies' style show and tea, Trinity Methodist Church, 2330 Plank Road

11 a.m. -- Civil War period music, Tom Roush, bandstand

12:30 p.m. -- 1st person presentation, bandstand

[to top of second column in this article]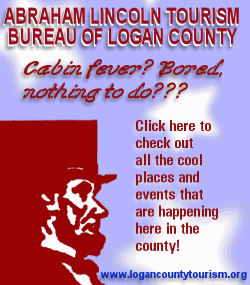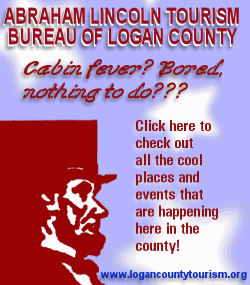 (April 23 schedule continued)
1 p.m. -- Murphy's String Band, bandstand
2 p.m. -- 33rd Illinois Regiment Band, circle concert, shelter house (food area)
2 p.m. -- March to the battlefield
3 p.m. -- Battle of Pea Ridge, Day 1, battlefield
3:45 p.m. -- Medical demonstration
4 p.m. -- Funeral and burial of Cpl. John Peyton Byrne (practice), battlefield
6 p.m. -- Camps close
7:30 p.m. -- Military ball with music by the 33rd Illinois Regiment Band, Keokuk Senior High, $10 admission
Sunday, April 24
7-11 a.m. -- Breakfast with the troops, sponsored by the Keokuk Little League, shelter house
9 a.m.-5 p.m. -- George M. Verity Riverboat Museum open, Victory Park
9:30 a.m. -- Civil War memorial and church service, Keokuk National Cemetery, 18th and Ridge Street
Noon -- 1st person presentation, bandstand
1 p.m. -- Murphy's String Band, bandstand
1-5 p.m. -- Samuel F. Miller House and Museum open, 318 N. Fifth St.
1:30 p.m. -- March to the battlefield
1:45 p.m. -- 33rd Illinois Regiment Band, circle concert, bandstand courtyard
2:30 p.m. -- Battle of Pea Ridge, Day 2, battlefield
3:30 p.m. -- Pass and review, with all participating units recognized and presented by President Lincoln, Gen. Curtis and Gen. Van Dorn
4 p.m. -- Camps close
The schedule is subject to change due to unforeseen circumstances.
The next annual re-enactment is scheduled for April 21-23, 2006.
For more information or a free brochure, contact the Keokuk Area Convention and Tourism Bureau at (800) 383-1219 or keokukia@interl.net or visit www.keokukiowatourism.org.
[Keokuk Area Convention and Tourism Bureau news release]
Related links