Bogut, the Mountain West Conference Player of the Year, averaged 20.7 points and 12.3 rebounds while leading the Utes to the Mountain West's regular-season title and to a Sweet 16 appearance.

Under Weber, the Illini were ranked No. 1 nationally for most of the season and were unbeaten until their last regular-season game of the year.

Other first-team all-Americans are 6-0 sophomore Chris Paul (14.9 ppg, 6.6 apg) of Wake Forest, 6-2 Ronald Ross (17.0 ppg, 5.3 rpg) of Texas Tech, 6-4 junior J.J. Redick (22.8 ppg) of Duke and 6-9 Wayne Simien (20.2, 11.1) of Kansas.

A common trait among the first-team all-Americans is their outstanding performances against top competition. Bogut made 16 of 18 shots while averaging 21.5 points and 11.0 rebounds in regular-season games against Arizona and Washington, missing only a pair of 3-pointers. Paul averaged 25.3 points and 6.7 assists against North Carolina and in a pair of contests against Duke. Ross, a 52 percent shooter for the season, averaged 26.0 points in the Red Raiders' two opening NCAA Tournament victories. Redick averaged 26.0 points in nine games against top 25 competition. And Simien scored 30 points or more in each of a pair of games against Oklahoma State.
The second team consists of 6-0 junior Dee Brown (13.4 ppg, 4.5 apg) of Illinois, 6-5 senior Eddie Basden (15.3 ppg, 8.4 rpg) of Charlotte, 6-9 junior Sean May (15.9 ppg, 10.7 rpg) of North Carolina, 6-8 junior Ike Diogu (22.4 ppg, 9.7 rpg) of Arizona State and 6-11 senior Channing Frye (15.8 ppg, 7.4 rpg) of Arizona.
BT's third team: 5-9 junior Nate Robinson (16.7 ppg) of Washington, 6-3 senior Luther Head (15.8 ppg) of Illinois, 6-8 senior Hakim Warrick (21.4 ppg, 8.5 rpg) of Syracuse, 6-8 senior Danny Granger (19.0 ppg, 8.8 rpg) of New Mexico and 6-9 junior Shelden Williams (15.6 ppg, 11.2 rpg) of Duke.
Featured articles in the April issue of Basketball Times include stories on the legendary John Wooden, the (last great) Conference USA tournament, the greatest Division I upsets of all time and an excerpt from Ian O'Connor's "The Jump."
Basketball Times can be purchased by going to www.basketballtimes.com or by calling (910) 295-5559.
Here are BT's all-region picks:
All-Northeast
Keydren Clark, 5-9, G, Jr., St. Peter's (25.8, 4.1 apg)
Taylor Coppenrath, 6-9, F, Sr, Vermont (25.7, 8.9)
Jared Dudley, 6-7, F, Soph., Boston College (16.3)
Ryan Gomes, 6-7, F, Sr., Providence (21.6, 8.2)
Juan Mendez, 6-8, F, Sr., Niagara (23.6, 10.5)
Coach: Al Skinner, Boston College
All-Mid-Atlantic
Raymond Felton, 6-1, G, Jr., UNC, (12.7, 6.9 apg)
Julius Hodge, 6-7, G-F, Sr., NC State (17.0, 6.8 rpg)
Alex Loughton, 6-9, F, Jr., Old Dominion (13.9, 8.1)
Rashad McCants, 6-4, G-F, Jr., UNC (15.8)
Eric Williams, 6-9, C, Jr., Wake Forest (16.0, 7.7)
Coach: Mike Krzyzewski, Duke
All-South
Brandon Bass, 6-8, F, Soph., LSU (17.1, 9.0)
Jarrett Jack, 6-3, G, Jr., Ga. Tech (15.5, 4.4 apg)
Bo McCalebb, 6-0, G, Soph., New Orleans (22.6)
Paul Millsap, 6-8, F-C, Soph., La. Tech (20.4, 12.4)
Lawrence Roberts, 6-9, F, Sr., Miss. State (16.7, 10.9)
Coach: Rick Pitino, Louisville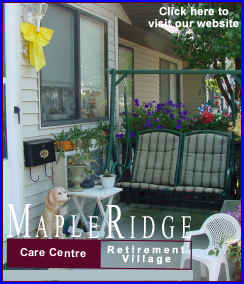 All-Midlands
Joey Graham, 6-7, F, Sr., Oklahoma State (18.1)
Taj Gray, 6-9, F, Jr., Oklahoma (14.5, 7.8)
Michael Harris, 6-6, F, Sr., Rice (20.6, 11.7)
John Lucas, 5-11, G, Sr., Oklahoma State (18.1)
Omar Thomas, 6-5, F, Sr., UTEP (20.4, 6.8)
Coach: Bobby Knight, Texas Tech
All-Mideast
Alan Anderson, 6-6, G-F, Sr., Mich. State (13.6, 5.4)
Darren Brooks, 6-3, G, Sr., So. Ill. (15.0, 4.3 apg)
Travis Diener, 6-1, G, Sr., Marquette (19.7, 7.0)
Mike Wilkinson, 6-8, F, Sr., Wisconsin (14.3, 7.3)
Deron Williams, 6-3, G, Jr., Illinois (12.2, 6.5 apg)
Coach: Chris Lowery, Southern Illinois
All-Rockies
Odartey Blankson, 6-7, F, Sr., UNLV (17.7, 8.2)
Nick Fazekas, 6-11, F, Soph., Nevada (21.4, 9.4)
Yemi Nicholson, 6-10, C, Jr., Denver (18.1, 8.4)
Spencer Nelson, 6-8, F. Sr., Utah State (16.4, 8.1)
Salim Stoudamire, 6-1, G, Sr., Arizona (18.4)
Coach: Mark Fox, Nevada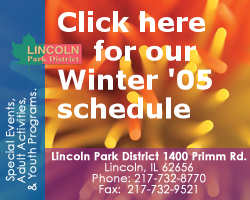 All-West Coast
Seamus Boxley, 6-7, F, Sr, Portland St. (20.6, 8.1)
Adam Morrison, 6-8, F, Soph., Gonzaga (18.5)
Tre Simmons, 6-5, G, Sr., Washington (16.3)
Dijon Thompson, 6-7, F, Sr., UCLA (18.3, 8.0)
Ronny Turiaf, 6-10, F, Sr., Gonzaga (16.1, 9.3)
Coach: Lorenzo Romar, Washington
All-Freshman
First team
Aaron Bruce, 6-2, G, Baylor (18.2, 3.8 apg)
Daniel Gibson, 6-2, G, Texas (14.2, 3.9 apg)
Jeff Green, 6-8, F, Georgetown (13.1, 6.8 rpg)
Marvin Williams, 6-9, F, N. Carolina (11.2, 6.4 rpg)
Darius Washington, 6-2, G, Memphis (15.2, 3.7 apg)
Rookie coach: Mark Fox, Nevada
All-Freshman
Second team
C.J. Anderson, 6-6, G-F, Manhattan (16.1, 8.6 rpg)
Jaycee Carroll, 6-2, G, Utah State (14.7)
Glen Davis, 6--9, F, LSU (13.4, 8.7)
Toney Douglas, 6-1, G, Auburn (16.9)
Rudy Gay, 6-9, F, Connecticut (11.9, 5.6 rpg)
[Basketball Times news release provided by the University of Illinois]