LC vs. Rhode Island Community College

Send a link to a friend
[MARCH 28, 2005] DANVILLE -- Michael Henderson and Brandon Alexander combined for 42 points to help Lincoln College defeat the Rhode Island Community College Knights 68-65 in consolation bracket action here Friday afternoon.
The victory ran the Lincoln College record to 27-8 going into the 2 p.m. game Saturday with Gogebic Community College of Ironwood, Mich., for fifth place in the nation. The Knights closed out their season with a record of 22-11.

Alexander tossed in 22 points and Henderson added 20 to lead the Lynx scoring. The Lincoln College bench outscored the Knights by a 17-8 margin, and the Lynx had a big edge at the free-throw line, making 21 of 33, while the best the Knights could do was make 10 of 12 from the charity stripe.

The Knights held a 35-29 lead at intermission, as Lincoln College was limited to 39 percent shooting (10-26). In the second half, the Lynx connected at a 50 percent rate (12-24), while the Knights cooled off with 12 of 30 shots for 40 percent. The Knights shot 47 percent the first half (15-32).

In addition to scoring 22 points, Alexander pulled down 10 rebounds, with the Lynx having a 36-24 edge on the boards. Henderson was credited with nine rebounds. Sheldon Evans came off the bench and contributed six assists for Lincoln coach B.J. McCullum.

[to top of second column in this article]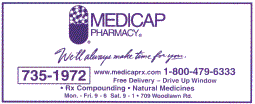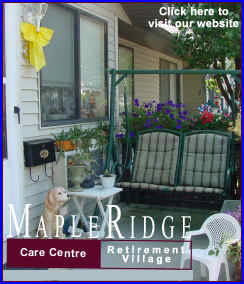 Lincoln College (68) -- Michael Henderson 7-10-6-9-20; Brandon Alexander 7-11-8-12-22; Jason Moore 0-2-2-4-2; Rodney Williams 2-10-0-0-5; Aaron Williams 1-3-0-0-2; Sheldon Evans 0-1-2-4-2; Stevan Nelson 0-0-0-0-0; Brad Howell 3-6-1-2-9; Jake Littrel 0-0-0-0-0; Nick Malone 1-3-2-2-4; Chris Griffin 0-0-0-0-0; Andre Mayne 0-0-0-0-0; Stefano Jones 0-20-0-0; QuoVadis Harper 1-2-0-0-2. Totals 22-50-21-33-68. Three-point goals: R. Williams, Howell 2.
Rhode Island (65) -- Marvin Owens 8-17-2-4-18; Milos Mirkovic 6-12-0-0-12; Darrell Taylor 0-4-0-0-0; Alexander Owumi 4-12-4-4-12; Ken Jones 5-12-4-4-15; Julian Boateng 0-0-0-0-0; Javon Little 3-40-0-6; Ian Ellis 1-1-0-0-2. Totals 27-62-10-12-65. Three-point goals: Jones.
[Bill Martinie, Lincoln College]