LC vs. Gogebic Community College

Send a link to a friend
[MARCH 28, 2005] DANVILLE -- Lincoln College defeated Gogebic Community College 79-73 here Saturday afternoon to earn a fifth-place finish in the NJCAA Division II National Basketball Tournament. The Lynx complete the season with a record of 28-8, giving Lincoln coach B.J. McCullum six 20-win seasons in his seven years as head mentor.
Lincoln College held a one-point lead at halftime and shot 57 percent (17-30) in the second half to hold off the Gogebic (23-9) squad. Brown Mackie, the only team to beat the Lynx in the national tourney, went on to win the national title.

Leading the Lynx were Michael Henderson, Rodney Williams and Brandon Alexander. Henderson and Alexander both had double-doubles, with Henderson scoring 22 points and pulling down 11 rebounds, while Alexander had 14 points and 10 rebounds. Williams contributed 23 points for the Lynx. John Lane led all scorers with 36 points for Gogebic.

Lincoln College had a 43-23 rebounding edge and could have made the margin larger with better foul shooting, as they connected on just 12 of 24 charity tosses. The Lynx played great defense without fouling, as Gogebic went to the line just twice in the contest.

The Lynx finished the game shooting 48 percent, while the losers shot 49 percent from the floor. The huge rebounding edge led to 20 second-chance points for the Lynx, while the losers had just seven second-chance points.

[to top of second column in this article]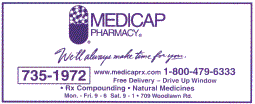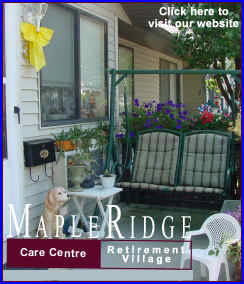 Lincoln College (79) -- Michael Henderson 10-17-1-2-22; Brandon Alexander 6-11-2-7-14; Jason Moore 1-3-1-2-3; Rodney Williams 9-17-3-4-23; Aaron Williams 0-1-2-5-2; Sheldon Evans 0-1-2-2-2; Brad Howell 2-5-0-0-4; Jake Littrel 0-2-0-0-0; Nick Malone 2-5-1-2-5; Chris Griffin 0-0-0-0-0; Andre Mayne 2-5-0-0-4. Totals 32-67-12-24-79. Three-point goals: Henderson, R. Williams 2.
Gogebic (73) -- Robert Wood 0-4-0-0-0; Drew Paquin 2-2-0-0-5; Marco Gotta 4-6-0-0-8; John Lane 14-21-1-2-36; Justin Nelson 4-16-0-0-9; Brandon Kelly 2-6-0-0-5; Nathan Phebus 4-6-0-0-10; Steve Godfrey 0-0-0-0-0. Totals 30-61-1-2-73. Three-point goals: Paquin, Lane 7, Nelson, Kelly, Phebus 2.
[Bill Martinie, Lincoln College]