Railers gear up for late-season run
By Jeff Mayfield

Send a link to a friend
[MAY 2, 2005] The Lincoln Railers baseball team, under the very capable guidance of head coach Pat Hake, got back on track this weekend by sweeping a twin bill over the Morton Potters. The victories vaulted Lincoln's record to 17-7, 4-4 and helped soothe the pain of a couple of difficult league losses to Taylorville last week. But make no mistake, this is a team on the rise, a team that is growing and maturing and perhaps on a path to a very special ending to this campaign.
The talent seemed to be there even last year. However, the confidence may have been lacking. The desire to trust the coaches and just come out and play was not always there. Mental mistakes and physical miscues hurt the Railers from time to time. Much of that has been eradicated this season. Coach Hake told the LDN that his team has grown and matured in several ways. A recent nine-game winning streak would serve as evidence for that.

He went on to tell us that players coming over from winning programs in sports like wrestling and basketball have had a tremendously positive impact on his baseball program. He seemed to indicate that the winning attitude and the winning mentality carry over to other sports like baseball. It is so good to see players grow up, play as a team and see the success that all of that hard work leads to.

With upcoming games still to play with Glenwood and Griffin, among others, Lincoln can still control some of its own destiny as long as somebody beats Taylorville along the way. Whatever happens, Lincoln has come a long way from last year's doldrums and appears to be gearing up for a great late-season run.

Join Greg Taylor and me on this week's "FANdamonium" as we chat with Coach Hake and get the inside scoop on this year's Railer success!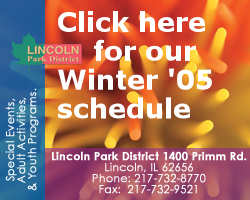 Cubs and Cards fall on the road
The Chicago Cubs couldn't get by the Houston Astros, and the St. Louis Cardinals fell to the Atlanta Braves this past weekend. For the Cards, it was their first series loss since three weeks ago to the Phillies. Hopefully, both clubs will bounce back as both a new week and a new month unfold. The Cards stay on the road to tackle the Reds, while the Cubs will visit the Brewers for a three-game set.
[to top of second column in this article]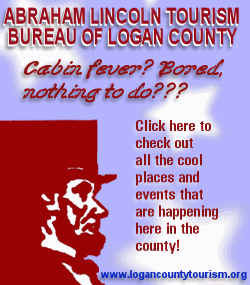 "White-hot" White Sox soar to best record in baseball
With a couple of wins over visiting Detroit, the Chicago White Sox have led a charmed life and find themselves with the best record in the game. Jon Garland has a sparkling 5-0 record, and the rest of the pitching has been pretty good too! Chicago entertains the Kansas City Royals this week.
The really troublesome thing is that as well as the Sox have played, they haven't put much distance between themselves and the Twinkies. Chicago is 7-3 in their last 10 games and so are the Twinkies. I don't know how Minnesota does it, but they put competitive teams on the field year after year. And how 'bout the run Johann Santana has had over the last couple of years? He finally lost a game this weekend to the Los Angeles Angels of Anaheim (now that's a mouthful), and I think that one was only 2-1!
Other stuff
Jeff Gordon has now won both restrictor plate races and has won on the sport's largest track and now on its smallest. Some of the massive pile-ups really seemed to affect the outcome of this weekend's race and the bump-drafting was at its best.
Do you think they will ever play another PGA tournament that isn't affected by the rain? Maybe there is something to this global warming thing after all?
There is so much more, but I'm out of time. Have a great week, everybody!