On Saturday, Mark Mulder and the Rocket Man, Roger Clemons, hooked up in a dandy. I still don't know if MLBers read the LDN or watch "FANdamonium," but after watching Mulder's last two outings it really makes you wonder. We talked the last two weeks about the location of his stuff, and in those last two ballgames he has been spotting his pitches pretty well. At least well enough to bring the Redbirds two more wins! Then it was up to Matty Mo. Again, not the most terrific start of his career, but five innings of fairly quality pitching and enough to help St. Louis get the sweep.

I know it's early, but it is nice to see the Cards playing so well. They've picked up their usually impeccable defense, and offensive execution has really been good of late. How about the two homers Albert bashed out this weekend? Scott Rolen has really come around. Larry Walker was clutch with a 10th-inning game winning hit. And how 'bout that triple -- or was it a double play? David Eckstein and Mark Grudzalanek have picked up their offense as well. Even Yadier Molina has relaxed and gotten off the snied. And how 'bout the catch Reggie Sanders made crashing into the wall?

At 13th in NL runs scored and 11th in the batting race, you would never think that the Cards could possibly be leading their division. The reality is that they have a 3.5 lead and are up four games in the loss column. Again, it's only April. However, if the Redbird bats can start heating up and the pitching continues to be strong, St. Louis could be headed in the right direction. Whatever the case, I love spring cleaning, especially when sweeping is involved!

One last thing… If anyone is looking for that perfect gift for their favorite LDN writer, the Cards are selling the Busch Stadium seats. A couple of those babies would look great on my back deck!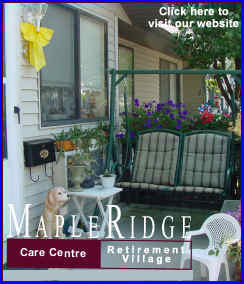 Wood delivers for Cubs
Kerry Wood delivered a two-run, three-hit, eight-strikeout performance in leading the Chicago Cubs to a very important 5-2 victory over the Pittsburg Pirates. Why do I say "important"? Because you can't fall too far behind the league leaders, even if it is only April. The Cubs are trying to overcome devastating injuries to Nomar Garciaparra and Todd Walker and need every win they can get just to stay in the race until their team returns to full strength. Sunday they were helped by the long ball. Jeromy Burnitz and Neifi Perez each smacked taters to back Wood's strong outing. Chad Fox saved his first game since 2003, when he was on the staff for the Boston Red Sox.
The Cubs have also called up one of this writer's personal favorites, Ben Grieve. Ben was a valuable member of the swingin' A's just a few seasons ago. The Cubs will need to make hay against division rival Cincinnati over the next few days, and Mark Prior draws the first start in the series.
[to top of second column in this article]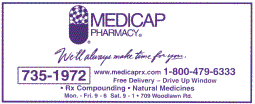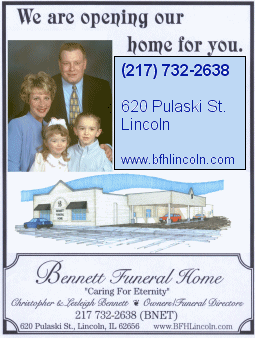 White Sox on fire
Even when the Chicago White Sox play a disgustingly sloppy game, as they did yesterday in KC, they still win. In fact, they have won seven in a row! If their 15-4 record is not the best start in franchise history, it is their best start in something like 70 years.
Again, this was discussed in the LDN and on CITV-5. The incomparable Greg Taylor said that in order for the Sox to be successful they will have to have great starting pitching. As if to prove Mr. Taylor correct, the Sox have reeled off something like 12 or 13 quality starts so far in 19 games… Not bad by anyone's calculations.
The Sox have opened up a four-game lead over their arch-rival Twins, and it will be interesting to see if they can keep up this stellar play.
Area athletes heating up as well
When you're hot, you're hot. Going into Saturday's play the Lincoln Railer baseball team had won nine in a row. That moves their record up to 14-4. Apparently these guys have begun to mature and seem to really like winning, and it's really rubbing off from player to player.
The Lady Railers also had a nice win of their own last week, nipping Springfield Southeast 6-5 and putting the Lady Railers within one game of .500 in the CS8.
Other news out of the Lady Railer camp:
Mia Martinie has something like four or five shutouts already recorded for the Lady Railer soccer team this season. She has established the school record with that performance.
Sources also tell the LDN that Kendall Paulus has signed a D-I deal to play volleyball for Iona University in New York.
Congratulations to all of these fine Railer athletes, and keep up the good work.
NFL draft and NBA playoffs
Please join Greg Taylor and me on this week's "FANdamonium" as we break down this past weekend's NFL draft. I'm sure Greg will want to look at what his beloved Chicago Bears did and, if time permits, will check in on the Rams and Colts as well. I'm sure Greg will want to comment on his Chicago Bulls too!
Cleaning up
Vijay Singh beat John Daly in a playoff in this week's PGA event in Houston.
Andy Roddick won the U.S. clay court title without losing a set.
Kurt Busch won the Nextel down in the desert.
That's it for me. Have a great week, everybody!