But the obvious question here has been avoided up until now. Since I am just a semiprofessional, I'm not afraid to ask it. How good would this team be with the addition of Ron Artest? Now, don't get me wrong… I'm not condoning what he did and would expect major sanctions for any player caught in that situation. It did seem a little harsh in regard to the other players, the situation, that it happened in Detroit and so on, but that is all water under the bridge.

I'm simply saying, Do you know how scary this team could be in the playoffs with Artest on the court? He is by far their best defender, and their defense was par excellence on Sunday without him. Throw him in the mix, and you may stifle the opponents completely. Not only did the Pacers thrash Boston on Sunday, but it was the fifth-worst Game 7 whipping in NBA history.

All that being said, I still don't think they can sneak by Detroit, especially without home-court advantage. I'm hoping that the early-season brawl will motivate the Pacers to play beyond themselves. I'm hoping that super-coach Rick Carlisle has his day in the sun over another Hall of Famer, Larry Brown.

In the end, I think it will be too many Pistons to fight off.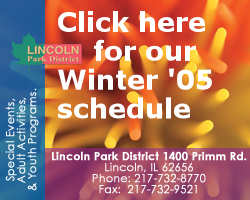 Mavs wallop Rockets, Bulls toasted
If you thought the Pacers-Celtics game turned ugly, did you catch the Mavs-Rockets final? Dallas hammered Houston and it was the worst Game 7 beating in NBA history. What is going on here?
And then there were the Bulls. Now you know why I said to enjoy the year they had and leave it at that. They won the first two games over Washington, then promptly went out and lost four in a row! Perhaps the Wizards just did Chicago a favor by keeping them from getting embarrassed by the Miami Heat (which is exactly what happened in Game 1).
By the way, Seattle didn't show much in Game 1 at San Antonio either.
Giacomo shocks Kentucky Derby world
How 'bout a 50-1 shot winning the Kentucky Derby? I kept hearing how it would be so unlikely for somebody to beat Bellamy Road. That this horse was head and shoulders above the rest. Hello! A long shot? A 50-1 plugger?
But, you have to take your hat off to jockey Mike Smith. Finding themselves in the middle of the pack at the three-quarter pole, Smith coyly coaxed Giacomo through a maze of horses to get to the outside. Once Giacomo sensed a little daylight, it was lights out for the rest of the field, including vastly sentimental favorite Afleet Alex.
Smith had started a Derby at Churchill Downs 11 times prior to Saturday's run. And some of those rides he was atop the race favorites. It took him a 50-1 horse to make a run for the roses. They're calling it the second-biggest upset in the history of the Kentucky Derby. I think this particular race demonstrates why this may well be the best two minutes in sports every year!
Cardinals, Cubs salvage a game each; Sox refuse to lose
When I was a kid, the San Diego Padres were a triple-A franchise, and that is exactly the way they have looked at Busch Stadium the last couple of years. But not this season. They came to the Mecca for a four-game set and sent the Redbirds packing during the first three.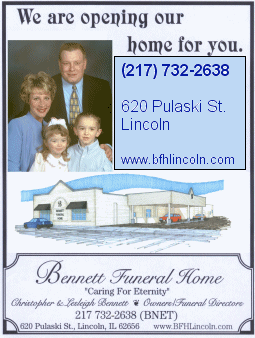 St. Louis must have had a revival service for their bats prior to Sunday's game because they simply exploded. A 15-5 rout of San Diego helped the Birds avert a series sweep. And even with three losses in the series, St. Louis maintains a four-game lead over the surprising Milwaukee Brewers. We will probably get a better gauge on St. Louis this week as they tangle with one of baseball's best teams, the Los Angeles Dodgers. The only other question I have for Redbird fans is this: Why have the Cards struggled so much at home over the last two or three seasons? I thought you were supposed to make hay at home.
The Cubs, on the other hand, have had their own struggles, losing two heartbreaking games to the Phillies after getting roughed up by the vastly improved Brewers. Chicago did dump the Phils on Sunday to avoid the sweep, behind another fantastic effort by Carlos Zambrano (where would they be without this character?)!
However, many of my Cub-fan friends are already conceding the season. Well, I'm not going to entertain that talk. A 162-game season is a long time, and a lot can happen even before the Fourth of July! When you get bitten by the injury bug you just have to remain patient and play good enough ball just to hang close to the leaders. Then, when they have their injury problems, you stage your comeback. A lot can happen in the next two months, and we will see how it all shakes out.
The White Sox, on the other hand, simply refuse to lose. In fact, they've won eight in a row! Their pitching has been stellar (a couple of great outings by former Cardinal Cliff Polite), they're getting timely hitting and finding lots of different ways to win. I still can't help thinking that they're living a charmed life right now, but I'm also hoping that it continues. I'm sure that Curt Nordhielm and Gary Salm (two of the biggest Sox fans I know AND former Lincoln residents) are loving the situation no matter how it is happening!
Railers make it 20!
The Lincoln Railers hit a magic mark this week by winning their 20th contest. And of course in perfect Railer fashion they did it in the bottom of the last inning to upend Jacksonville. The win lifts Lincoln to 20-7 overall and 6-4 in the CS8.
Games upcoming against Glenwood and Griffin will give us a better idea on how far this Railer squad may be able to go.
Other sports
Vijay Singh won a playoff over Jim Furyk and Sergio Garcia at this week's PGA event, and Greg Biffle won the NASCAR event.
Team of the week…
Is an easy choice this week… the YMCA! Kudos go out to Nate Bossingham, who I think directs youth soccer, Linda Marini and all the gang at the Y -- our coach, Todd O'Donohue, and all the coaches, the referees, the snack providers and the parents. This was really my first time to witness this whole thing as an insider, and I was impressed. Thanks to everyone for putting a smile on so many little kids' faces!
That's it for me… Have a great week, everybody!