Early warning system established
for Asian soybean rust
Network of sentinel farm plots throughout Illinois to help monitor the disease

Send a link to a friend
[MAY 13, 2005] SPRINGFIELD -- Sentinel plots of soybeans are being planted across the state in an effort to provide an early warning system for Asian soybean rust, a fungal disease that could potentially devastate the lucrative cash crop if it spreads to Illinois.
The Illinois Department of Agriculture, USDA, Illinois Soybean Checkoff Board, United Soybean Board, North Central Soybean Research Program and seed industry are funding the 38 plots, which are located from Alexander, Massac and Pulaski counties in southern Illinois to Ogle, DeKalb, Lee and Whiteside counties in northern Illinois.

The plots are being planted early in the growing season or with early maturing varieties so they will develop and show susceptible symptoms to the rust fungus before surrounding soybean fields do, giving farmers time to treat for the disease in the event it comes to Illinois.

"Although there is no cure for Asian soybean rust, experience in South America shows the disease can be managed with fungicides if it's detected and treated early," Agriculture Director Chuck Hartke said. "These plots are intended to provide our farmers the early warning they need to protect their crops."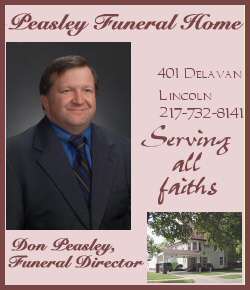 Asian soybean rust was first discovered in the United States last November at a university research farm in Louisiana and subsequently confirmed in Alabama, Arkansas, Florida, Georgia, Mississippi, Missouri, South Carolina and Tennessee. A hurricane that ravaged the Gulf Coast is believed to have blown the wind-borne spores that cause the disease into the nine states from South America. A freezing frost will kill the hosts that harbor the rust pathogen, but the disease is known to have survived the winter in the warm climates of the South. Cases have been confirmed this year in Florida and Georgia.
[to top of second column in this article]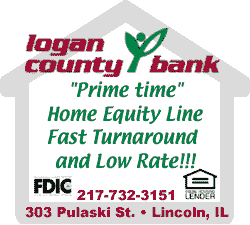 "I commend the public and private partners in this project for recognizing its importance and contributing resources to make it possible," said Steve Scates, chair of the Illinois Soybean Checkoff Board and soybean farmer from Shawneetown. "Asian soybean rust poses a greater risk to Illinois than to any other state in the country because our farmers lead the nation in soybean production."
The sentinel plots are located on both public and private land and will be scouted for the presence of rust at least once a week. Southern Illinois University, the University of Illinois and seed companies chose the sites along with the USDA, and the agencies are working together to plant and scout the plots throughout the 2005 growing season. The University of Illinois Cooperative Extension also is helping with the scouting efforts, the results of which can be viewed on the Internet at www.sbrusa.net.
In addition to federal, state and checkoff support for the 2005 Illinois sentinel plots, the seed industry sponsors include Bergman-Taylor, Dairyland Seed, Gateway Seed, Soygenetics and Wagner Seed.
[Illinois Department of Agriculture news release]