Cards widen their lead

Send a link to a friend
By Jeff Mayfield
[MAY 16, 2005] While the Cubs and White Sox were having their troubles, St. Louis bested the always pesky Mets two out of three to claim yet another series. The beauty of this one is that it increases the Redbird lead to 5½ games over their division rivals. Matt Morris got another win to see his record go to 3-0 (maybe he should've had the surgery sooner?) and John Mabry continues his torrid play of late.
The Cards took three of four (I felt they should've swept that series) from the L.A. Dodgers, and now this series with New York seems to be demonstrating that the Redbirds have been as solid as we suspected. However, they have not played well in Philly the last two seasons, so we'll see how they fare there over the next three days.

The Cubs struggled with the Washington Nationals in a series that looked winnable from this angle. Bullpen problems are a daily struggle for Chicago, and I am amazed that they have not taken drastic measures to fix the problem. Solving that issue could well be the factor that keeps them in the race until they get all their starters back from the injury list. If not for Derek Lee, it's hard to imagine where the Cubbies would be!

The Sox also had their struggles with the other surprise team of the AL, the Baltimore Orioles. Chicago dropped two of the three in the set to Sammy's new squad and allowed those Twinkies to edge a slight bit closer.

Railers edge Olympia

The Lincoln Railers put another one in the win column by slipping by Olympia on Saturday. That did not make up for the tough losses to Glenwood, but it is still always nice to bounce back, a trait often needed during the playoffs. From here Lincoln will need to position itself for a strong postseason run.

[to top of second column in this article]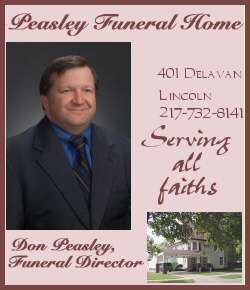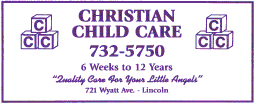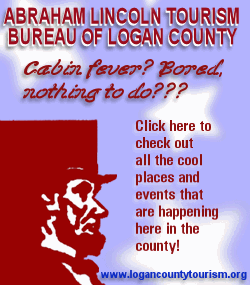 Indy 500 qualifying
How 'bout another woman qualifying for the Indy 500? And not just a qualifying run, but how 'bout the best qualification by a woman ever? That's what rookie driver Danica Patrick pulled off yesterday at the Indy Motor Speedway. I believe she will start from the inside position in the second row.
If you've never been over to the track, let me encourage you to make the trip. It is one of those neat experiences that you will always be glad that you had.
Congratulations
To my niece Renee who graduated from high school this weekend in Oklahoma.
Also, to my main man, Payne, who passed the test for his orange belt (an appropriate color to be sure!) at Little Ninjas on Saturday.
Also, to Rob Orr and the many members of his team, who secured the SYSCO deal in bringing them here to Lincoln. That is a huge accomplishment, and we pray that there are many more to come.
That's it for me… Have a great week, everybody!