Illinois Correctional Industries Spring Product Show May 25 and 26

Send a link to a friend
[MAY 24, 2005] SPRINGFIELD -- The Illinois Correctional Industries Spring Product Show will be Wednesday and Thursday in Springfield. The event will be located at the Cushman Building at 15th and Moffat streets from 9 a.m. to 3 p.m. State, county and municipal agencies are invited to see the entire line of products, which includes office, student and dormitory furniture; floor care products; specialty embroidery; professional, occupational and institutional clothing; safety vests; lockers; and metal shelving.
The show was announced by Illinois Department of Corrections Director Roger E. Walker Jr. and Jim Underwood, chief executive officer of Illinois Correctional Industries.
"The Illinois Department of Corrections is pleased to provide quality products, at competitive prices, that are designed and manufactured by inmates," Walker said. "Several proud endeavors of the ICI include being one of the furniture providers for the Abraham Lincoln Presidential Library and Museum in Springfield as well as participating in a beautification project at the Illinois State Fair by offering commemorative park benches and picnic tables."
Walker noted that Illinois Correctional Industries programs offer inmates the opportunity to develop usable skills and positive work habits.
"Ultimately, these benefits contribute to both rehabilitation and reducing recidivism," Walker said. "The program additionally allows inmates to build their self-esteem and give something back to the community. The ICI program is another important component that helps contribute to the successful re-entry of inmates into society."
[to top of second column in this article]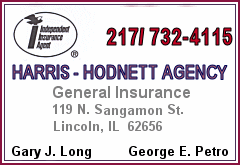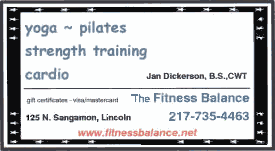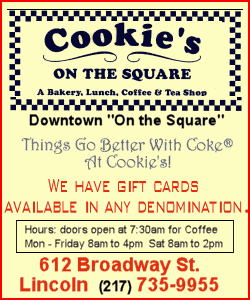 As part of the product show, the top-of-the-line Jamestown series of office furniture will be exhibited, as well as customized modular panel systems. For purchasers interested in refurbished products, "before" and "after" versions of refinished furniture and chairs will also be on display. All of the furniture lines will be displayed, including student desks, bunk beds, bookcases, dressers, desk organizers and wardrobes.
"During the past year, ICI has experienced a great deal of success with its no-maintenance plastic line of products, such as picnic tables and benches," Underwood said. "These items consist of environmentally safe plastic on heavy-gauge steel frames, in addition to treated lumber. The picnic tables and benches made of plastic have the appeal of being environmentally friendly and durable. Buyers have supported the idea that recycled plastic saves forests and accounts for fewer cubic yards at landfills."
For more information about the product show, please call (217) 522-2666, ext. 7014. Visit the Illinois Department of Corrections website at www.idoc.state.il.us.
[Illinois Department of Corrections news release]