Lincoln Daily News publishes letters to the editor as they are received.
The letters are not edited in content and do not necessarily reflect
the views of Lincoln Daily News.
Lincoln Daily News requests that writers responding to controversial issues address the issue and refrain from personal attacks. Thank you!
.
You may also send your letters by e-mail to ldneditor@lincolndailynews.com
or by U.S. postal mail:
Letters to the Editor
Lincoln Daily News
601 Keokuk St.
Lincoln, IL 62656
Letters must include the writer's name, telephone number, and postal address or e-mail address (we will not publish address or phone number information). Lincoln Daily News reserves the right to edit letters to reduce their size or to correct obvious errors. Lincoln Daily News reserves the right to reject any letter for any reason. Lincoln Daily News will publish as many acceptable letters as space allows.
To Lincoln Daily News:

There will be a youth cosmic bowl town hall meeting with free cosmic bowling for youths age 13-18 on Saturday, May 21, 7-9:30 p.m., at Logan Lanes.

The purpose of this town meeting is to bring together local officeholders and our youth in a fun-filled, entertaining environment. Our youth are our No. 1 resource, and I believe it is very important that we show them that we're truly interested in their concerns and once more enjoy participating in activities that appeal to them.

It's not necessary for youths wanting to bowl to participate in the town meeting but is encouraged.

There will be other surprises throughout the evening. Really expect a huge turnout with lots of fun!

[to top of second column in this letter]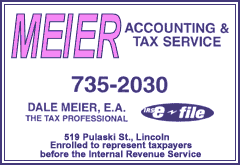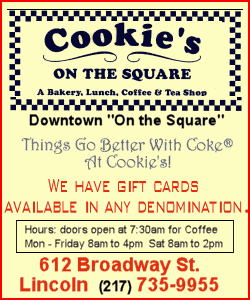 Anyone interested or in need of information, please contact me, Pat O'Neill, at (217) 732-9337 or Shawn Taylor, Logan Lanes, (217) 732-2443.
So, if you like to bowl with your choice of music, beautiful color of lights, etc. and you enjoy hanging out with your friends, then this is the place to be! Hopefully you'll also feel free to express yourself or ask questions of interest concerning you of our local officials who are in attendance in a very laid-back, fun-filled atmosphere!
Thanks. Hope to see you there.
Pat O'Neill
Logan County Board member
Lincoln
(Posted May 19, 2005)