'Cool Careers Without College for People Who Love to Fix Things'

Send a link to a friend
[MAY 25, 2005] "Cool Careers Without College for People Who Love to Fix Things," by Linda Bickerstaff, The Rosen Publishing Group, 2004, 144 pages, young adult
Review by
Louella Moreland
After close to 30 years in the educational field, including four in adult education, it is my opinion that we do a disservice to young people when we insist that everyone must attend college to have "the good life." Although today's economic structure certainly does reward some who have bachelor's, master's or doctorate degrees with large annual incomes, many college graduates find themselves burdened with years of loan payments and a job market glutted with college degrees in quite a few fields. Often they are forced to work in a job unrelated to their field of study just to make ends meet and to attain work experience.
A number of young people find a higher education is unattainable, perhaps because of family financial situations or academic reasons. Should we consider these bright, productive young adults as doomed to menial, low-paying jobs? Certainly not!
So what are the options for someone who is not quite certain they want to go on to college but would like to make an income that will provide nicely for themselves and the family they may wish to have someday? Linda Bickerstaff's book "Cool Careers Without College for People Who Love to Fix Things" could provide a steppingstone across that wide river of uncertainty.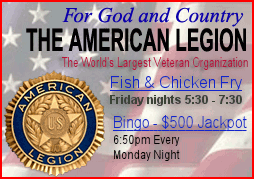 Bickerstaff outlines and explores 12 different careers that do not require a traditional college degree. She does caution that a high school degree or equivalency diploma are necessary but tells us "specific training for the chosen career is then obtained in trade schools, vocational or technical institutions, one- or two-year community college programs, by apprenticeships, by distance-learning programs, or by do-it-yourself home-study courses." All it takes is effort and initiative, but it pays off if college is not the path a young adult is considering.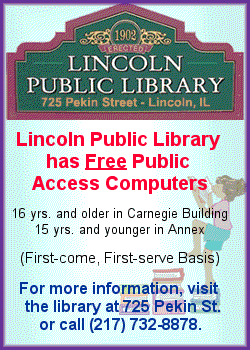 For each of the 12 careers outlined in her book, Ms. Bickerstaff explains the characteristics needed in a person to hold that job. She gives job descriptions and options, types of training needed, salaries, and benefits. As an ending to each chapter she lists associations, websites, books and periodicals where more information can be obtained on each career. A glossary and index are included at the end of the book.
Each easily read chapter is devoted to one career. Sections clearly indicate specific information, and photographs depict people working at the job. After obtaining experience in the field, some of the careers listed have salaries of over $40,000 per year!
The library offers this book along with others on career choices. Visit us at 725 Pekin St. and let us help you research a career of your choice. Check out some information that may be of interest to your future.
[Louella Moreland, youth services librarian,
Lincoln Public Library District]