Road construction plans unfolded
for the new Sysco warehouse/
distribution center

Send a link to a friend
[MAY 25, 2005] Road construction plans for the new Sysco warehouse/distribution center and the eventual commerce park have begun unfolding. City engineer Mark Mathon explained the process at the city workshop session on Tuesday evening.
Greene & Bradford of Springfield was contracted to perform certain requirements and develop engineering plans in the application process for an economic development grant from the Illinois Department of Transportation. The company has completed the required traffic impact study and the accompanying engineering plans for the area.

Costs for construction plans and engineering from Greene & Bradford are $92,000.

The grant covers between 50 percent and 100 percent of the engineering plans and the actual construction. Everything that is directly related to Illinois Route 10 is covered 100 percent. All the side-road engineering and construction costs get 50 percent coverage. The city covers the other 50 percent.

The primary road that Sysco trucks will be using when the warehouse opens will be the one closest to Interstate 55, Heitmann Drive. Heitmann runs along the west side of the Thornton truck stop.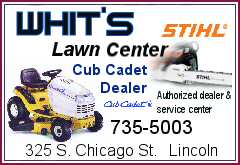 The new road construction and extensions of roads to the commerce park will be done in the following order:
First, Madigan Drive will get a gravel road extension. This will provide access to the property. Construction equipment will access the site via this road. The road will be constructed as the subgrade for paving later.
Next a road will be built connecting Heitmann and Madigan drives.
Then Heitmann Drive will be extended and paved
Lastly, the Madigan Drive extension will be paved.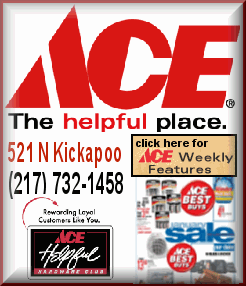 Approval of the plans pending the development agreement with Sysco is on the June 6 agenda.
The complex will be built on 52 acres northwest of Fifth Street and Connelley Road. It will include office space, freezers, coolers and storage.
The city, county, and Lincoln and Logan Development Partnership spent many hard hours working together for six months to bring the company to town. The announcement was made on May 9 that Lincoln was Robert's Sysco Food Service Inc. site choice.
Bobbie Roberts, president of the local division of Robert's Sysco Food Service, said at the announcement that the company would like to begin construction this July and expects to be operational by next summer.