Workers' compensation reform
reduces business costs,
increases worker benefits

Send a link to a friend
Would fundamentally change the system for the first time in almost 20 years
[MAY 28, 2005] SPRINGFIELD -- After highlighting this issue as a priority in his 2005 State of the State address and leading negotiations for several months, Gov. Rod Blagojevich announced an agreement Thursday with business and labor leaders on the first comprehensive changes to the workers' compensation system in almost 20 years. The governor, business and labor leaders, and members of the General Assembly worked together in an "agreed bill" process that led to the dramatic changes that will reduce business costs, increase benefits and fight the fraud that hurts everybody.
Illinois is the 19th-most-expensive state in the nation when it comes to workers' compensation premiums, and Illinois companies pay 40 percent more for workers' compensation than neighboring states Michigan, Wisconsin and Indiana. According to the National Insurance Crime Bureau, workers' compensation fraud costs employers $6.5 billion a year. This agreement addresses all of these issues and more.

"As our economy continues to grow and create more jobs throughout Illinois, business, labor and government leaders all understood that we had to fix our workers' compensation system in order to make this state a much better place to do business in," Gov. Blagojevich said. "Businesses are being hit with spiraling costs, and hardworking men and women are paying the consequences by not getting the benefits they deserve. By working closely together, we have crafted this agreement that helps set a medical fee schedule to contain costs, increases important workers' benefits, cracks down on fraud and cuts the time it takes to resolve claims. Everybody wanted to do what is best for Illinois, and these fundamental changes in the workers' compensation system work for everybody."
Some of the highlights of the agreement include:
Implementing a medical fee schedule -- Creates cost-containment in workers' compensation by joining 42 other states in creating a medical fee schedule. This medical fee schedule will be indexed to the consumer price index and will save Illinois businesses millions of dollars annually.

Worker benefits to increase substantially -- Increases the minimum benefit for a worker killed on the job to the greater of $500,000 or 25 years of payments (was approximately $400,000 for 20 years of payments). Increases the burial benefits to $8,000 from $4,200 for fatally injured workers.

Establishes a fraud unit -- Creates a workers' compensation fraud statute and investigation unit within the Division of Insurance of the Illinois Department of Financial and Professional Regulation to investigate charges of workers' compensation fraud, including uninsured employers, and allows for reporting of fraudulent claims by employees.

Creates a third panel to the Workers' Compensation Commission -- This will expedite resolution of disputed claims and also expand and expedite emergency hearings to resolve cases within 180 days, which will allow injured workers to receive quicker treatment and return to work earlier. This will result in claims being heard and resolved faster, which will decrease litigation costs.
[to top of second column in this article]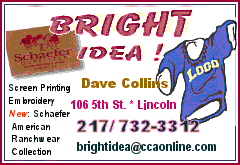 Reactions
"These reforms to Illinois' workers' compensation system provide fair and balanced benefits to both business and labor," said Gregory Baise, Illinois Manufacturers' Association president and chief executive officer. "Illinois manufacturers and other businesses will be able to realize significant cost-savings through nationally accepted managed care practices, and everyone will benefit from the pragmatic antifraud measures included in these reforms."
"It has been 30 years since the Workers' Compensation Act has been reformed," said Michael Carrigan, Illinois AFL-CIO secretary-treasurer. The 'agreed bill' process has worked! The negotiations that have taken place have resulted in an updated workers' compensation system, improved benefits for injured workers and cost-savings for business."
"This is the culmination of many months of hard work and negotiations by all the parties involved," said state Sen. Terry Link, D-Lake Bluff. "The agreement will benefit labor, business and health care providers. I am very pleased that Senate President Jones gave me the opportunity to work on this noteworthy agreement."
"I want to commend Gov. Blagojevich for convening this process," said state Sen. Dan Cronin, R-Lombard. "This is a victory for both business and labor. By fundamentally reforming our workers' compensation system, we are able to reduce business costs, provide more generous benefits and fight the fraud that is costing our country billions of dollars,"
"Gov. Blagojevich made it a priority to reform our workers' compensation system, in his State of the State address, and we all are so pleased that this reform has happened today," said state Rep. Jay Hoffman, D-Collinsville. "This is a great example of business and labor coming together and doing what is right for all of Illinois."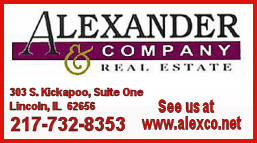 "After much work, legislation for reform of workers' compensation is being drafted," said state Rep. Dan Brady, R-Bloomington.
"Having been involved with the Illinois Workers' Compensation system for 17 years, this is clearly the most comprehensive workers' compensation reform in a generation," said Dennis Ruth, chairman of the Illinois Workers' Compensation Commission. "It addresses multiple issues, including fraud investigation, cost-containment for employers, speeding up the hearing process for both workers and employers, and improved benefits for widows and orphans. This is a win-win for both employers and employees of the state."
[News release from the governor's office]