Holiday safety check at Springfield location nets 89 citations and warnings

Send a link to a friend
[MAY 31, 2005] SPRINGFIELD -- The Illinois State Police announced the results of a roadside safety check during the late evening hours Monday and early morning hours Tuesday. The detail was conducted at Taylor Avenue and Stevenson Drive in Springfield by 13 Illinois State Police District 9 officers, eight Springfield Police Department officers and one Sangamon County Sheriff's Department officer.
Alcohol is a significant factor in over 40 percent of fatal crashes in Illinois. Safety checks are designed to remove alcohol-impaired drivers; however, when other violations are observed -- such as driving with a suspended or revoked license, operating a vehicle without a valid registration or insurance, or safety belt violations -- enforcement action may be taken.

The following citations and written warnings were issued at the safety check:
Registration offenses: 11 citations, 3 warnings
Driver's license offenses: 8 citations, 4 warnings
Occupant restraint offenses: 20 citations, 0 warnings
Driving under the influence of alcohol: 0 citations, 0 warnings
Other alcohol and drug arrests: 9 citations, 0 warnings
Total enforcement activity: 66 citations, 23 warnings
[to top of second column in this article]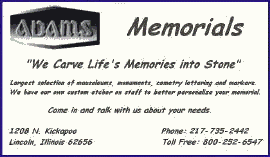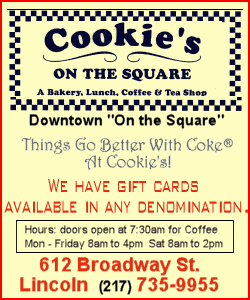 Roadside safety checks are part of the "You Drink and Drive, You Lose" campaign and are funded through a grant from the United States Department of Transportation, National Highway Traffic Safety Administration. The grant is administered by the Illinois Department of Transportation, Division of Traffic Safety.
[News release]