"I applaud the Illinois General Assembly for approving legislation that addresses a fundamental issue in this state -- patient access to health care. We need to do all we can to keep doctors in our state caring for our families, instead of watching them flee to escape the high cost of medical malpractice premiums.

"During my State of the State address, I called for medical malpractice reform because we can't make health care more accessible or more affordable if we can't keep doctors in our state. We need reform that protects the personal assets of doctors, preserves the rights of injured people to bring their claims and makes sure insurance companies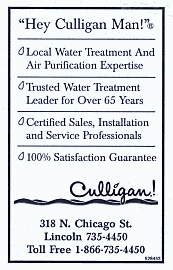 reduce their premiums. We needed the lawyers, the doctors, the hospitals and the insurance industry to work together in an effort to improve patient access to health care.
[to top of second column in this article]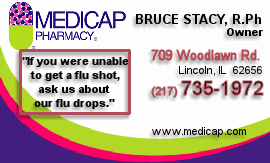 "Let me be clear. I personally oppose the idea of capping medical malpractice jury awards. But, the need for real, meaningful reform heavily outweighs one man's personal opinion. That's why I worked with House Speaker Michael Madigan and Senate President Emil Jones to move reform forward.
"I will sign this legislation because I believe it will protect doctors, lower the cost of their insurance premiums and will encourage them to practice medicine in Illinois."
[News release from the governor's office]