Bag-dried herbs
The bag-drying method differs from sun drying since it takes place indoors in a well-ventilated room, attic, car, camper or screened-in-porch. You don't have to have an herb garden to take advantage of drying herbs -- buy fresh herbs at a farmers' market, roadside stand or even the supermarket. Although any herb can be dried using this method, sturdy, low-moisture herbs such as sage, thyme, summer savory and parsley dry best.
Gather branches of herbs and cut with plenty of stem left. Strip away tougher leaves growing lower than about 6 inches on the stalk. Wash herbs by swishing the branches through cold water, holding by stem ends. Shake off excess water and lay on towels until moisture has evaporated (one to three hours). Wet herbs will mold while drying; if this happens, toss the entire bag.
Bundle six to eight stem ends together and secure with string or rubber band. Enclose branches upside down in a large paper bag. Gather the bag around the stems and tie. Using a pencil or knife, punch about 10 holes all around the bag for air circulation. Label and date each bag. Suspend in an airy place for two to three weeks. Herbs will be crispy when dry. The bag protects herbs from dust and other pollutants during the drying process.
Oven-dried herbs
Basil, tarragon, lemon balm and mints have high moisture content and will mold if not dried quickly. Remove the best leaves from the stems, wash and dry. Lay the leaves on a paper towel in a single layer without allowing leaves to touch. Cover with another towel and another layer of leaves. Five layers may be dried at one time using this method.
Dry in a very cool oven (high temperatures will result in tasteless herbs).
The oven light of an electric range or the pilot light of a gas range furnishes enough heat for overnight drying. Leaves dry flat and retain good color. Herbs are ready when they are crispy dry. Store in airtight containers in a cool, dry, dark area to protect color, flavor and fragrance. Crumble when ready to use. Add dried herbs to cooked foods during the last five to 10 minutes of cooking time for best flavor.

Dried pumpkin seeds
Drying seeds and roasting seeds are two different processes. To dry, carefully wash pumpkin seeds to remove the clinging fibrous pumpkin tissue. Pumpkin and squash seeds can be dried in a dehydrator at 115-120 degrees F for one to two hours or in an oven set on warm for three to four hours. Stir them frequently to avoid scorching.
To roast, take dried pumpkin seeds, toss with oil or salt, and roast on a cookie sheet in a preheated 250-degree oven for 10 to 15 minutes.
Dried sunflower seeds
Sunflower seeds usually are left on the flower to dry. The flower may need to be wrapped with cheesecloth or old clean pantyhose to prevent birds and squirrels from eating the seeds. Seeds may be dried in the sun or in a dehydrator at 100 degrees for three to four hours (higher temperatures affect the flavor). When seeds are dried, they can be roasted in a shallow pan at 300 degrees for 10 to 15 minutes. Salt after roasting.
Hot chilies (peppers) on a string
Thin-skinned hot chilies dry quite nicely at room temperature. Select mature, red (ripe) Cayenne peppers or other thin-skinned variety. Wash and dry each pepper. Use a trussing needle or large sewing needle with white string or thread, and tie a knot at the end. Push the needle through the stem cap of each chili and string the chilies alternately left and right, forming a long row. Tie a loop on the end. Suspend the chilies inside a paper bag with several air holes and gather the top of the bag around the chilies, with the loop exposed. Secure with a rubber band and hang the bag in an airy room. When dry -- about two to three weeks -- the pods will look shriveled and deep red. Use peppers crushed or whole. They will keep their flavor and color for about a year to 18 months. Wash hands with plenty of soapy water after handling fresh or dried hot chilies; their oils can irritate eyes, fingertips and sensitive skin.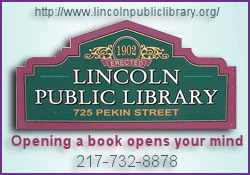 Note: Thick-skinned and sweet peppers, such as bell and wax peppers, do not dry fast enough on a string at room temperature. They will mold and decay. For these, use a dehydrator or freeze. No pre-treatment is necessary.
Resource: "So Easy to Preserve," by the University of Georgia Cooperative Extension Service, Fourth Edition, 1999, Bulletin 989.
Source: Drusilla Banks, Extension educator, nutrition and wellness, dbanks@uiuc.edu.
[University of Illinois news release]