"Illinois' greatness was built on the backs of our farmers, and they continue to make us proud today," Blagojevich said. "While most of us have jobs with the security of a regular paycheck, our farmers' livelihoods are subject to the unpredictability of nature. Last summer's drought caused many farmers great economic hardship, which was only intensified by the increase in the price of gas, fertilizer and other farm supplies. While we can't reverse the fortunes of a harsh summer, providing this support will ease the burden on our farmers this winter by enabling them to tap into new opportunities that will help them weather the storm until better harvests ahead."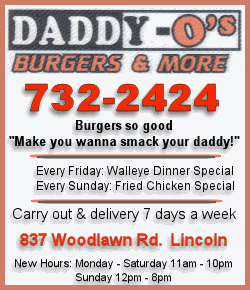 The Farm Resource Center is taking specific steps to deal with these problems:
Provide counseling and referral services for those farm families affected, including preparing for re-entry to the work force, dealing with issues related to loss of a farm, resume writing, interviewing skills, access to child care, financial planning and budgeting, resource identification, and job search techniques.
Provide access to employment and training programs for farmers who will need a second job to weather the storm. This will include helping pay tuition costs for training when necessary.
Provide small-business development and training services in partnership with the Illinois Department of Commerce and Economic Opportunity and Small Business Development Centers.
"Governor Blagojevich and I believe that we need to step up to the plate to help our farmers through a very difficult time," said state Sen. Gary Forby, D-Benton. "There is no cure-all for the economic hardship they are experiencing, but this funding will help many farmers better their situation so they can continue providing for their families and meet their daily needs."
"After this difficult summer for our farmers, Governor Blagojevich and I knew that more needed to be done to help them and their families deal with the economic and emotional toll caused by the drought," said state Sen. John Sullivan, D-Rushville, chair of the committees on Agriculture and Conservation. "By partnering with the Farm Resource Center, we are providing more support to help them make it through the winter and beyond."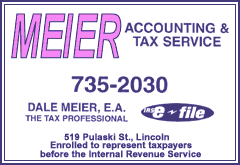 "In times of trouble, we must always rally around those who feed our state, our country and our world," said state Rep. Frank Mautino, D-Spring Valley. "With winter approaching and our farmers still reeling from the harsh summer, Governor Blagojevich and I understood that we had to continue to reach out and offer the direct support and assistance that will help them and their families move forward."
"This is grass-roots, community-based economic development at its finest," said state Rep. Brandon Phelps, D-Harrisburg. "Farmers across Illinois have been forced to deal with a number of devastating blows and greatly need our help. Through Governor Blagojevich's leadership and this important funding, the Farm Resource Center will be able to send out service providers to sit down in the living rooms of 200 more farmers this year and provide the hands-on, direct assistance they need to get back on their feet."
[to top of second column in this article]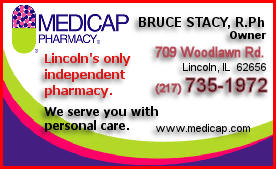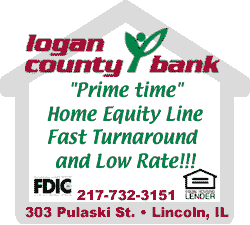 The Illinois Department of Commerce and Economic Opportunity will administer the grant to the Farm Resource Center. The funding will allow the center to hire four new outreach workers and serve 200 additional farm families this year. Because each outreach worker covers a five-county area, the grant will enable the organization to serve families in 20 additional counties. While the program is currently focused in northern, west-central and southern Illinois, it will now expand its service area to include Henry, Bureau, Knox, Stark, Peoria, Putnam, Marshall, Woodford, Livingston, Fulton, Mason, McLean, Menard, Logan, Tazewell, Williamson, Saline, Gallatin, Hamilton and White counties.
"A series of ucontrollable environmental factors have combined to put an especially heavy economic burden on many farmers across Illinois," said Roger Hannan, executive director of the Farm Resource Center. "Oftentimes, this financial hardship takes a major toll on their morale as well as their pocketbooks. The goal of the Farm Resource Center is to offer a spectrum of services that will empower our farmers and their families to find the means to push through this tough period. Partnerships like this one with Gov. Blagojevich's Opportunity Returns program are key to making that happen, and this funding will allow us to extend the reach of our services so that we can make a positive impact on more of their lives."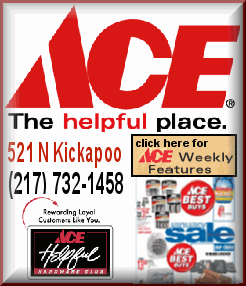 "Illinois farmers are the unsung heroes of our economy, producing goods for markets all over the world and feeding us all," said Jack Lavin, director of the Department of Commerce and Economic Opportunity. "Governor Blagojevich's economic development strategy is based in the belief that we can make the greatest impact by working with grass-roots local organizations that understand the needs of their communities the best, and this grant to the Farm Resource Center is a great example of that strategy in action."
This funding is just one in a series of efforts Blagojevich has made to help farmers suffering from the effects of this year's drought. In July, the governor activated the Illinois Drought Response Task Force, and on July 25, he requested federal disaster assistance for drought-stricken Illinois farmers who sustained substantial crop losses. As a result of that request, U.S. Department of Agriculture Secretary Mike Johanns declared nearly every county in the state a disaster area, making the farmers eligible for low-interest loans to pay their bills and prepare for next year.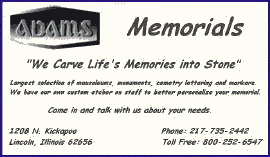 About Opportunity Returns
The Opportunity Returns regional economic development strategy is the most aggressive, comprehensive approach to creating jobs in Illinois' history. Since a one-size-fits-all approach to economic development just doesn't work, the governor has divided the state into 10 regions, each with a regional team that is empowered and expected to rapidly respond to opportunities and challenges.
Opportunity Returns is about tangible, specific actions to make each region more accessible, more marketable, more entrepreneurial and more attractive to businesses. It is about upgrading the skills of the local work force, increasing the access to capital, opening new markets, improving infrastructure, and creating and retaining jobs. Opportunity Returns is about successfully partnering with companies and communities, both large and small, to help all of Illinois reach its economic potential.
[News release from the University of Illinois College of Agricultural, Consumer and Environmental Sciences]