Lincoln Daily News publishes letters to the editor as they are received.
The letters are not edited in content and do not necessarily reflect
the views of Lincoln Daily News.
Lincoln Daily News requests that writers responding to controversial issues address the issue and refrain from personal attacks. Thank you!
.
You may also send your letters by e-mail to ldneditor@lincolndailynews.com
or by U.S. postal mail:
Letters to the Editor
Lincoln Daily News
601 Keokuk St.
Lincoln, IL 62656
Letters must include the writer's name, telephone number, and postal address or e-mail address (we will not publish address or phone number information). Lincoln Daily News reserves the right to edit letters to reduce their size or to correct obvious errors. Lincoln Daily News reserves the right to reject any letter for any reason. Lincoln Daily News will publish as many acceptable letters as space allows.
To the editor:

Premature birth is the No. 1 killer of newborns and a major cause of serious health problems. It costs society billions of dollars every year. Nearly half a million babies are born prematurely every year, and the number is rising. Here in Illinois, 23,368 babies were born prematurely in 2003. Between 1993 and 2003, the rate of infants born preterm in Illinois increased more than 7 percent. The preterm birth rate in Logan County is 10.6.

That is why the March of Dimes has designated November as Prematurity Awareness Month and Nov. 15 as Prematurity Awareness Day -- to let us know that premature birth is a crisis in our country and to bring people together to help give all babies their nine months.

The March of Dimes is leading a national effort to save babies from premature birth by funding research to find the causes and by supporting local programs that offer hope and help to families with a baby in intensive care.

[to top of second column in this letter]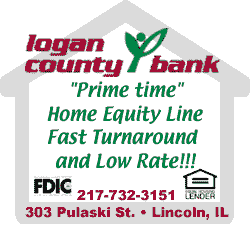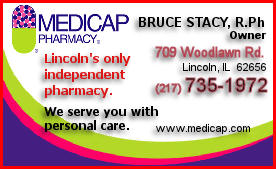 As part of that effort, the March of Dimes wants women to know that there are steps they can take to reduce their risk of premature birth. For example, one of the best things a woman can do for her baby is to get a medical checkup before she gets pregnant. If a woman is healthy, her baby has a better chance of being born healthy and on time. It's never too late to find out what to do to have a healthy baby. Visit www.marchofdimes.com and click on "I want my 9 months" to learn more.
Everyone can visit www.marchofdimes.com during November -- Prematurity Awareness Month -- and any time of year to find out what they can do to help give all babies their nine months.
Sincerely,
Robert Winchester
March of Dimes
Division board chair
Springfield
(Posted Nov. 11, 2005)