"With the cost of home heating expected to skyrocket this year, Illinois families who may be eligible for LIHEAP should apply early so they can keep warm and safe during the cold months ahead," Blagojevich said. "We want to do everything we can to make sure families aren't left to make difficult decisions about paying their heating bills or putting food on the table this winter. Illinoisans should take the time now to weatherize their homes and conserve energy to reduce their heating bills."

Through LIHEAP, a state- and federally funded energy assistance program run by the Illinois Department of Healthcare and Family Services, heating bill payments are made on behalf of households with incomes of up to 150 percent of the federal poverty level. Blagojevich made LIHEAP funding available Sept. 1 to households with elderly or disabled members and those currently without home heating due to service disconnections.

"LIHEAP grant applications can be processed in areas across the state of Illinois, and with heating bills on the rise this winter, we hope families will apply for energy assistance as soon as possible," said Barry Maram, director of the Department of Healthcare and Family Services. "Taking steps now could make a huge difference for families and especially vulnerable households when the really cold winter is upon us."

A single-person household can qualify for LIHEAP with a monthly income of up to $1,196, a two-person household up to $1,604, and a family of four can earn up to $2,420. Benefits are paid directly to the household's appropriate utility. The energy grant applications are processed through a network of 35 local administering agencies around the state. These agencies accept applications on a first-come, first-served basis until funding for the program is exhausted.

For a complete listing of LIHEAP's local administrating agencies and additional information about the grant program, go to www.liheapillinois.com or call the toll-free LIHEAP information line at 1 (800) 252-8643. The winter heating program is expected to reach 300,000 households this winter with an estimated $150 million in state and federal funding.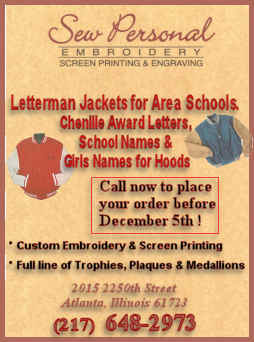 Blagojevich launched the Keep Warm Illinois campaign and website to help all Illinoisans stay warm, healthy and safe this winter. The Keep Warm Illinois campaign is a comprehensive effort to inform and prepare Illinois residents -- especially the elderly, families with small children and people with disabilities -- for record-high home heating costs this winter. It will include unprecedented coordination between state agencies as well as a statewide public awareness effort in partnership with community colleges and Clear Channel Radio in Chicago to help inform Illinoisans about winter preparations and resources available.
The governor's comprehensive Keep Warm Illinois initiatives include the following:
The Keep Warm Illinois website, www.keepwarm.illinois.gov, offers various no-cost and low-cost energy saving tips, a Web-based tool to conduct a home energy audit, links to energy assistance programs and other resources. Next month, the Keep Warm Illinois line, 1 (877) 411-WARM, will be available as another resource for Illinois residents to learn how to save energy and get energy assistance.
Warming centers and clothing drives. The Department of Human Services will coordinate clothing drives and provide warming centers in every region of the state so that anyone seeking refuge from the cold has a heated place to go when the temperature drops. More information on the state's warming centers will be available by calling the Keep Warm Illinois number, 1 (877) 411-WARM.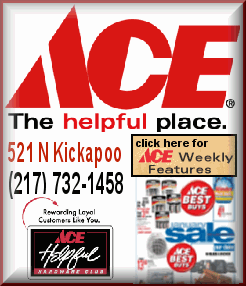 Energy savings workshops. The Department of Commerce and Economic Opportunity will partner with community colleges across the state to conduct workshops that offer important information on how people can improve the efficiency of their homes. The Department of Healthcare and Family Services will organize community workshops statewide through community-based organizations and local governments. At these workshops, Illinois residents will have access to information from energy conservation experts on how to reduce overall energy costs.
Winter Assistance Days. The Department of Healthcare and Family Services is working with congressional, state, and local leaders to organize a series of winter assistance events throughout Illinois where low-income families can apply for the state's energy assistance programs and receive free energy savings kits.
Illinois Energy Efficient Affordable Housing Construction Program. The Illinois Department of Commerce and Economic Opportunity has grants available to nonprofit housing developers that include energy-efficient building practices in the rehab or construction of affordable housing units. These building practices often bring energy savings between 50 percent and 75 percent. [Program information]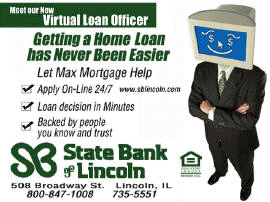 Winter storm preparation. Illinois experiences five severe winter storms each year, on average. Nearly 80 people in the United States die from winter storms and extreme cold every year, which is more than the fatalities due to tornadoes. The hazards posed by winter storms and extreme cold can be catastrophic. So, the Illinois Emergency Management Agency will offer a winter preparedness manual that includes important information on actions to take now that will increase residents' chances of surviving winter storms and extreme cold.
Senior safety. If seniors lower their thermostats to reduce heating bills, they can put themselves at risk of developing hypothermia, a potentially fatal condition in which the body temperature drops dangerously low. They are at an increased risk especially if they take certain medications, drink alcohol, lack proper nutrition and have conditions such as arthritis, stroke, Alzheimer's disease and Parkinson's disease. The Department of Aging will offer safety tips to Illinois seniors before winter begins to help them prepare.
Keep Warm Illinois leadership summit. The governor is calling upon statewide leaders from the consumer advocacy, social service, business and philanthropic communities to meet at a Keep Warm Illinois summit in November. This group's charge will be to recommend ways in which the private sector should join with government to help everyone in Illinois conserve energy and stay warm and safe this winter.
Last month, Blagojevich called upon Illinois utility companies to waive reconnection fees and security deposits for customers who are receiving energy assistance from the state. Ameren, Nicor, Peoples Energy and Commonwealth Edison now agree that these additional charges should not prevent their low-income customers from getting their home energy service restored. This agreement is helping the state's energy assistance resources go farther so that as many families as possible who've lost utility service can get it restored in time for winter. The governor also called upon President Bush and congressional leaders to approve additional federal funding for programs that help low-income families pay their utility bills and weatherize their homes.
[News release from the governor's office]