Small-business dynamo powers Illinois
By Ray Marchiori
Regional advocate, Office of Advocacy, U.S. Small Business Administration

Send a link to a friend
[NOV. 18, 2005] CHICAGO -- They are everywhere. Drive down almost any street in any city and town in Illinois and you will see them: retailers and manufacturers, wholesalers and contractors, one-person shops, and significant employers. They are small businesses, and they are the dynamo that powers Illinois' economy.
The Office of Advocacy of the U.S. Small Business Administration recently released its latest Illinois Small Business Profile, and what it shows may surprise some people, but others of us have known it all along. Without its small-business owners, Illinois' economy would not be nearly as strong as it is today.

The report shows that in 2004 an estimated 280,373, or 98.3 percent, of the state's employer firms were small businesses. And that number does not even include the thousands of non-employer one-person firms scattered across the state. These businesses generated a sizable amount of economic activity. In 2002, small firms -- those with fewer than 500 employees -- employed 49.3 percent of the state's nonfarm private sector employees. What is even more remarkable is that from 2001 to 2002 -- the latest data available -- firms with fewer than 20 employees saw net job gains of 29,605, while firms with more than 500 employees actually lost jobs.

The diversity of small-business owners helps create integrated communities that make the state stronger. The latest figures show that in 2002, firms owned by women totaled 285,072, an increase of 19 percent from 1997, and they generated $47.2 billion in revenues. Also, there were 39,553 Hispanic-owned firms, an increase of 28 percent from 1997; 68,708 black-owned firms, an increase of 67 percent; and 44,501 Asian-owned firms, an increase of 23 percent. Clearly small business ownership is drawing more and more of the state's residents into the economic mainstream.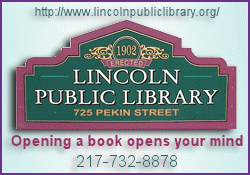 Main Street is where the state's citizens go to work, so policymakers should consider just how programs, rules and regulations will affect the state's job -- creating small businesses.
According to research by the Office of Advocacy of the U.S. Small Business Administration, just complying with federal regulations costs the nation's smallest firms $7,647 per employee each year. That is 45 percent more than the per-employee costs of their larger counterparts.
[to top of second column in this article]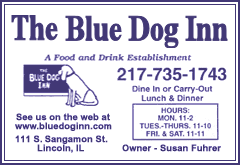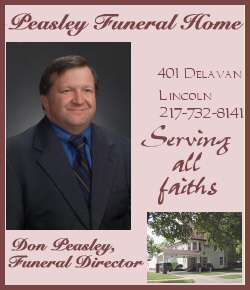 The uneven burden of regulations on small business is not only a problem at the federal level. Because state and local regulations can also fall disproportionately on small businesses, the Office of Advocacy is encouraging states to pass laws requiring their agencies to consider the effects of regulations on small business.

To find out just how small-business-friendly the state's regulatory process is and what policymakers can do to improve the climate for small business and unleash the job-creating and community-building power of entrepreneurship, visit www.sba.gov/advo/laws/law_modeleg.html.

Small businesses are dynamic, creative, innovative, job-creating, and they are powering the state's economy. Take a look around. There they are, in every city and every town. They are providing jobs, growth and economic opportunity for all of Illinois. So next time you are in a store, shop or warehouse, along with your purchase you just might want to say "thanks."

[Ray Marchiori]

Ray Marchiori is the Office of Advocacy regional advocate for Region V, covering Illinois, Indiana, Michigan, Minnesota, Ohio and Wisconsin. He is the direct link between small-business owners, state and local government agencies, state legislators, small business associations, and the Small Business Administration

's Office of Advocacy. Contact Marchiori at (312) 353-8614 or raymond.marchiori@sba.gov.

Article provided by the U.S. Small Business Administration, Office of Advocacy

Click here to respond to the editor about this article.