Farmland needs to be promoted as a sound investment, but one that provides a good return over a course of years rather than on an annual basis. When farmland owners seek the highest possible annual return they are actually harming the long-run return on their investment. Farming land intensively for short-run profit strips the soil of nutrients that harms land productivity for years to come, which will harm future land value.

Farmers Supporting Independent Agriculture

"Promoting local economics through a faith-based framework that seeks to establish relationships between landowners and local farmers," Farmers Supporting Independent Agriculture is a faith-based community organization that represents the interests of family farmers and local communities throughout central Illinois. FSIA was started by family farmers in Logan County who wanted to participate in decision-making that directly affects them and their communities. FSIA works to ensure the survival of family farms, preserve the local economy and promote sound land stewardship practices.

The organization advocates the following:

End highest bidder cash rent

In a cash rent contract a landowner rents farmland at an established cash price to a tenant farmer for a certain time period. The landowner receives rent payment, and the farmer bears all risk associated with either good or poor harvest. A landowner can maximize his annual return by charging the highest cash rent price that a tenant farmer can bear to pay. This practice typically prices local tenant farmers out of the market, and absentee mega-farmers step in to pay the high cash rent and farm the land. The problem is that when an absentee mega-farmer pays a high cash rent price, he will farm the land in a manner that will offer the best chance at the greatest annual profit. This often means that the mega-farmer neglects to properly fertilize the land and improve the soil in an effort to minimize his own costs. With fewer costs the mega-farmerís own return will be largest. The long-run fertility of the land is compromised for short-run profit. The farmers who can afford to pay the highest cash rent prices are not always the best at maintaining land fertility and value.

Disclose cash rent calculation method

Cash rent prices need to be calculated by using a formula that accounts for farmland productivity. Highest bid cash rent prices can fail to account for land productivity and the important role of the farmer in maintaining the productivity of the land. By disclosing the formula that is used to calculate cash rent prices, local farmers can be sure that cash rent prices are not being determined by highest bid. Highest bid cash rent accelerates the increase of cash rent prices as farmers resort to irrationally high bids in order to secure land to farm. At the highest prices, it is virtually impossible to farm without taking a loss if the land is fertilized and maintained correctly.

Require lease-back on farmland sales

Lease-back options help keep local farmers farming local land. A leaseback is a requirement on a farmland sale that the new landowner honor the contract and existing relationship between landowner and current tenant farmer. Local tenant farmers lose the land that they farm when the new landowner chooses a new tenant farmer who will pay highest bid cash rent. Highest bid cash rent provides an entry point into the community for absentee mega-farmers who farm the land for short-run profit, neglecting the long-run fertility of the land. The sale of farmland should not harm local communities by forcing local tenant farmers out of work.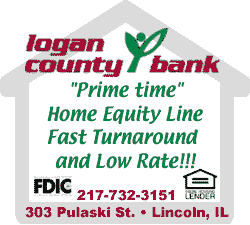 Create information network to link local tenant farmers to landowners
A network that links local tenant farmers to landowners would benefit both local farmers and landowners, along with benefiting the local community. In rural communities, local tenant farmers are in search of land to farm. New farmland owners are in search of farmers to farm their newly acquired land. Local tenant farmers have a vested interest in farming local land in an environmentally sound and productive manner. Many times, landowners lease farmland to absentee mega-farmers without recognizing that there are also local farmers who would farm the land in a sustainable manner. By sharing information, landowners will have more local farmers from which to choose to farm and protect their investments, and local farmers looking for land to farm can be matched with landowners looking for local farmers who will be good stewards of the land.
Use tenant quality metric to measure the quality of tenant farming practices.
A tenant quality metric should be used to measure the quality of tenant farmers. A measurement that accounts for the land stewardship practices and crop output of tenant farmers would be a valuable tool for farmers, landowners and financial institutions. There is no guarantee that a particular farmer is a good farmer who will farm the land in a manner that does not harm the long-run value of the land.
An empirical measurement will help protect landowner and farmer by providing information that is not formally available, which can then be used to help determine which tenant farmer the landowner should choose. The long-run productivity and value of farmland is crucial for the survival of rural communities and is also important for farmland owners and financial institutions. Any means of helping ensure that farmland retains its productivity would be of significant value.
The next meeting of Farmers Supporting Independent Agriculture is at 7 p.m. Tuesday at the Logan County Farm Bureau, 120 S. McLean St. in Lincoln. For more information contact Larry Huelskoetter at (217) 949-5471, biglar@dtnspeed.net or Joel Janisewski at (309) 830-2233, joelj@springnet1.com.
[Farmers Supporting Independent Agriculture news release]