Lincoln Daily News publishes letters to the editor as they are received.
The letters are not edited in content and do not necessarily reflect
the views of Lincoln Daily News.
Lincoln Daily News requests that writers responding to controversial issues address the issue and refrain from personal attacks. Thank you!
.
You may also send your letters by e-mail to ldneditor@lincolndailynews.com
or by U.S. postal mail:
Letters to the Editor
Lincoln Daily News
601 Keokuk St.
Lincoln, IL 62656
Letters must include the writer's name, telephone number, and postal address or e-mail address (we will not publish address or phone number information). Lincoln Daily News reserves the right to edit letters to reduce their size or to correct obvious errors. Lincoln Daily News reserves the right to reject any letter for any reason. Lincoln Daily News will publish as many acceptable letters as space allows.
To the editor:

I have been a resident of Chestnut for 16 years, and I have always been a supporter of the Chestnut Fire and EMS departments. However, I think the Mount Pulaski Rural Fire Protection District trustees are letting down the citizens of their fire district by trying to downsize the responding vehicles at the Chestnut station. Unfortunately, they are selling the Chestnut EMS vehicle that the citizens of Chestnut had financed before the joining of the fire district.

The Chestnut EMS was a nonprofit organization when it was started in 1995 as a basic EMS service to the town of Chestnut. The EMS was run by donations from the public and private organizations.

The Chestnut EMS vehicle that is currently housed in the old Aetna Township building is being forced out by the township to sell the land and the building to the Farmers Grain Elevator of Chestnut so they can build an additional grain bin.

[to top of second column in this letter]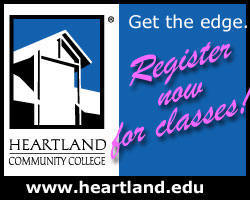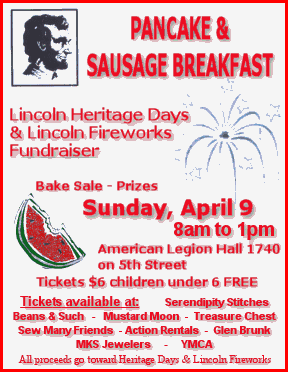 The fire district trustees had the chance to buy the old Gerdes garage from the Bank of Chestnut when Vogel's Automotive went out of business. The fire district said that they weren't interested in buying the building to house the two Chestnut fire engines and the Chestnut EMS vehicle because they had alternate plans to buy the Chestnut hatchery building from Mike Maske. Their plans were to tear it down and put up a building to house the EMS vehicle. The district now has the offer again to buy the Vogel's garage from the bank, and the fire district has yet to make a decision.
I believe the residents of Chestnut should have the same EMS service available to them like the Mount Pulaski residents do, without the downsizing from an EMS vehicle to a fire engine for medical emergencies.
I also believe that the citizens of Chestnut should voice their opinion at the next trustees meeting on April 4 at 7 p.m. at the Mount Pulaski Fire Department.
Sincerely,
Kyle Hayden
A concerned resident of Chestnut
(Posted April 5, 2006)