Lincoln Daily News publishes letters to the editor as they are received.
The letters are not edited in content and do not necessarily reflect
the views of Lincoln Daily News.
Lincoln Daily News requests that writers responding to controversial issues address the issue and refrain from personal attacks. Thank you!
.
You may also send your letters by e-mail to ldneditor@lincolndailynews.com
or by U.S. postal mail:
Letters to the Editor
Lincoln Daily News
601 Keokuk St.
Lincoln, IL 62656
Letters must include the writer's name, telephone number, and postal address or e-mail address (we will not publish address or phone number information). Lincoln Daily News reserves the right to edit letters to reduce their size or to correct obvious errors. Lincoln Daily News reserves the right to reject any letter for any reason. Lincoln Daily News will publish as many acceptable letters as space allows.
Dear Editor:

I am writing in response to a recent article regarding the imminent reopening of the former Lincoln Developmental Center, which has been opposed by the Equip for Equality organization.

Although I understand that the members of Equip for Equality are trying to work in the best interest of disabled individuals throughout Illinois, I believe it is important for the public to understand the benefits that the new facility will bring to the community.

While Equip for Equality is correct -- the facility opening will bring much-needed employment to the Lincoln area -- reopening the center is not simply about creating jobs, as was suggested in the article. The goal is to provide a state-of-the-art facility that will serve individuals with disabilities.

Equip for Equality's goal is respectable. Obviously we want Illinois' developmentally disabled residents to live as close to family and friends as possible; however, for some people that is just not an option. Every person's condition is unique, and while I understand the benefits of the community-based services that Equip for Equality advocates, it is important to acknowledge that some individuals require constant medical attention.

[to top of second column in this letter]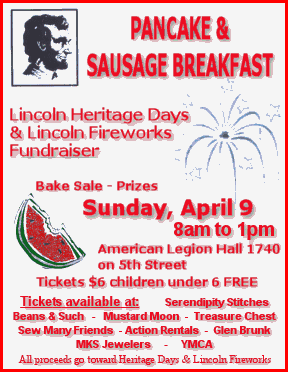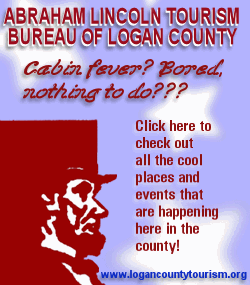 The Lincoln Developmental Center -- soon to be Lincoln Estates -- simply offers another choice for disabled individuals, particularly residents who are severely disabled or have no family or friends to assist them on a daily basis. Not all disabilities permit community placement, and I believe the Lincoln Estates living community will provide the community support and the medical services that some disabled individuals require.
The intention of the facility is not to segregate these people, but to provide them with a home and the care they need to flourish. While I respect the opinion of Equip for Equality, I will continue to support the renovation of a newer and better Lincoln Developmental Center.
Sincerely,
State Sen. Larry Bomke
50th District
(Posted April 5, 2006)
Click here to send a note to the editor about this letter.