The Community Action Agency is a private, nonprofit organization that serves seniors, children and low-income residents in six central Illinois counties.

CIEDC had its annual dinner at the Maple Club in Lincoln on March 31. Gaila Barcus, who served as board president since March 2004, announced the slate of corporate officers who will serve the agency for the next year, including a new president, Steve Lobb of DeWitt County, and a new vice president, Phyllis Bell-Hedden of Mason County.

Barcus is confident that the new CIEDC board leadership will do a fantastic job. "Steve and Phyllis are both very committed to the agency, and I know they'll do a great job," Barcus said.

Lobb has been a member of the CIEDC board since 2004. He is director of public works in Clinton. Bell-Hedden has served on the CIEDC board since 2003. She formerly worked for the Department of Commerce and Community Affairs and brings a lot of knowledge and Community Action experience to the board.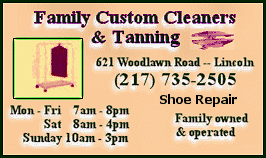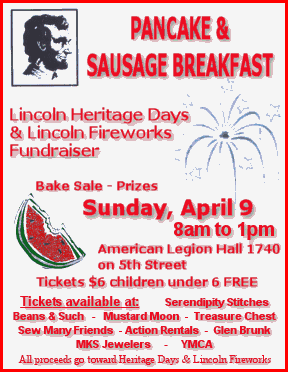 Mike Booher and Gloria Luster of Logan County were re-elected to their positions of treasurer and secretary, respectively. Booher has served on the CIEDC board since 1999, and Luster joined the board in 2001.
CIEDC serves Fulton, Piatt, Mason, DeWitt, Menard and Logan counties. The agency manages a number of programs, including Head Start, senior transportation and nutrition programs, and the foster grandparent program.
Community members interested in volunteering or finding out more information about CIEDC services are invited to call the corporate headquarters in Lincoln at (217) 732-2159 or visit the organization's new website at www.ciedc.org. The website describes each program and lists opportunities for volunteers.
[Central Illinois Economic Development Corp. news release]