The project, announced Thursday at the Macon County Extension Office, will upgrade Extension's Distance Diagnostic System, an Internet-based digital imaging tool known as DDDI. Without leaving their lab, plant pathologists at the University of Illinois in Champaign can use the system to analyze leaf samples dropped off at any of 95 county field offices.

"This upgrade is essential to help protect our valuable soybean crop," Agriculture Director Chuck Hartke said. "Asian soybean rust is a deadly, wind-borne fungus that can cause considerable financial losses if it goes undetected. The Distance Diagnostics System gives us the ability to quickly screen suspect plants and provide an early warning to farmers if rust is ever diagnosed, so they can promptly begin treating their fields."

The system, which started as a pilot project in 1999 and expanded statewide a year later, uses cameras to snap digital photos of plant samples under a microscope. The photos then are posted on a secure website, where a pathologist examines them and decides whether the samples should be delivered to the U of I Plant Clinic for testing.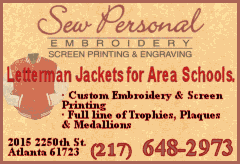 "The system has proven its ability to rapidly diagnose biologic farm and home problems, but the original equipment is still in use," said Dennis Bowman, project coordinator. "While the microscopes remain functional, the cameras have become technologically obsolete, and the low resolution of the images they capture limits the system's potential. This project will replace the outdated equipment with state-of-the-art cameras, adapters, memory cards and memory card readers."
The cost to upgrade equipment in all of the county field offices is $93,000. Extension has contributed $36,000 to the project. The Illinois Department of Agriculture will pay the rest with a $57,000 homeland security grant it received from the Illinois Terrorism Task Force.
"Through research and outreach partnerships between the Illinois Department of Agriculture, University of Illinois Extension, Illinois Soybean Association and our industry partners, we have an organized system in place for the detection of rust," Ken Dalenberg, a Mansfield farmer and chair of the supply committee for the Illinois Soybean Association. "The DDDI system plays an integral part in our surveillance for the disease, and the ISA, through the soybean checkoff, has agreed to pay the U of I Plant Clinic fees for any samples that originate at the local Extension and are passed along for further testing. The planned upgrades only will make this an even better resource for Illinois producers."
Asian soybean rust was first discovered in the United States in November of 2004 at a research farm in Louisiana. It has never been confirmed in Illinois but has reached as far north as Kentucky and Missouri.
[Illinois Department of Agriculture news release]