Fairy rings are caused by a fungus that is in the soil. Actually there are about 50 fungi that can cause fairy rings. These fungi feed on decaying organic matter, such as from large roots of trees that were in the area or from buried lumber. The dark green circle part of the equation comes from extra nitrogen that becomes available as the organic matter is broken down by the fungus.

Some prevention will help keep the problem from occurring. Simply removing stumps, large roots and not burying lumber help prevent this type of problem. As for a cure, fungicide drenches have been successful on a very limited basis. One option is to mask the symptoms of the dark rings by fertilizing the surrounding grass with a high-nitrogen fertilizer to make that grass green also.

As for the puffballs, toadstools or mushrooms, they are part of the same complex as fairy rings. They are part of the natural decay process that helps break down large wood items in the ground. There is no real control, so mowing them off or knocking them loose with a garden rake is about the best thing going.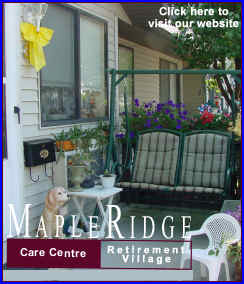 Eastern tent caterpillar
This insect is poised and ready to come out. It doesn't seem like that long ago when we were talking about eastern tent caterpillars doing their thing on lots of different trees last year. I have seen some small nests of the tent caterpillars already, so be on the lookout.
To clarify things, these are the insects that make a big webbed nest, usually at the angle of two limbs, then go out of this nest to feed. Some people call these bagworms, but they are actually tent caterpillars. Common species of trees affected include apples, crab apples, cherries, box elder, ash, mountain ash and others.

Control can be achieved by spraying foliage, after seeing the insects, with one of the following: acephate, malathion or one of the Bt products. Remember that the Bt products are bacteria that affect only the larvae of moths and butterflies and are sold under trade names such as Dipel, Thuricide, Sok-bot and Caterpillar Attack. These Bt products are the safest to use both physically and environmentally. Their only drawback is that sometimes they don't work as quickly as their traditional counterparts.
Spruce spider mites
Many of the problems with browning needles on the spruce trees in our area are caused by spruce spider mites and their relatives. One way to check for these pests is to hold a sheet of white paper under the needles and then look for "running dust specks." If you have the problem, a miticide is required (sometimes different from an insecticide). One of the most effective ones, if you can find it, is dicofol (Kelthane). Red mites that are faster moving than the others are predatory mites. If you have a large number of predators, the controls are usually unnecessary. Insecticidal soap, Talstar, Pentac and dimethoate are other control methods. Dimethoate is probably the easiest to find and can be purchased without a license. However, this product may cause more damage, due to the oil solvent and the nature of the chemical. A double rate of dimethoate can actually kill plants. Please follow all label instructions when using any pesticide.
Master Gardener plant sale
The highly anticipated Master Gardener plant sale will be Saturday from 9 a.m. until noon (or sellout) in the Logan County Fair South Exhibition Building. They have a good selection of day lilies, rhubarb, hostas and other plants.
[John Fulton, unit leader, University of Illinois Extension, Logan County Unit]