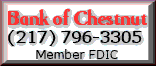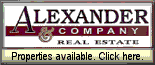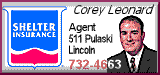 Church Directory
---
---

---
---
---
---
Contact us
---
LDN is best viewed with
IE 6 or Firefox 1.x.

---
LDN awards
Local:
Dec. 16, 2001
Local Emergency Planning Committee
Jan. 25, 2001
Logan County Healthy Communities Partnership
State:
Oct. 1, 2001
Illinois Public Health Association
Friday, August 04, 2006
posted daily OVER THE NOON HOUR (CDT)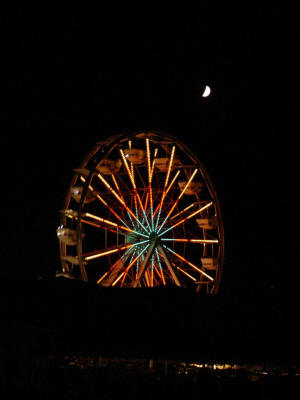 You can get away from it all or find it all at the Logan County Fair.
[picture by Jan Youngquist] click on picture for larger image
Click here for more pictures from the 2006 Logan County Fair.

Submit a classified ad online [Lowest cost for advertising in the county!]
\Community

The Sports Page

Rep. Mitchell wants LDC opened to help veterans

Fair doubles demo derby prize money

State grant assistance available to help eligible residents afford high summer electric bills

July was hot, sticky and wet

View the Logan County Comprehensive Plan and Greenways Plan drafts

Logan County Fair:

4-H Barrow Show

4-H Breeding Hogs Show

4-H Crops Show

4-H Vegetable & Fruit Gardening Show

4-H Visual Arts Show

Junior Dairy & Pygmy Goats

Junior Dairy Cattle

Junior Poultry

Junior Rabbits

Dairy Cattle

Fine Arts

Photography

Invention Mysteries: What do celebrities know about inventing that the rest of us don't?