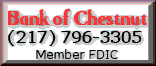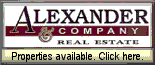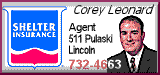 Church Directory
---
---

---
---
---
---
Contact us
---
LDN is best viewed with
IE 6 or Firefox 1.x.

---
LDN awards
Local:
Dec. 16, 2001
Local Emergency Planning Committee
Jan. 25, 2001
Logan County Healthy Communities Partnership
State:
Oct. 1, 2001
Illinois Public Health Association
posted daily OVER THE NOON HOUR (CDT)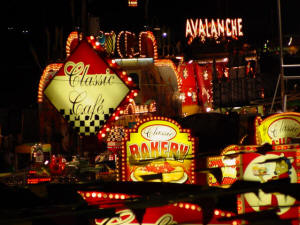 "Classic" is the word at this year's Logan County Fair. The fair offers all the best in fair foods, fun, entertainment, rides and games.
[picture by Jan Youngquist] click on picture for larger image
Click here for more pictures from the 2006 Logan County Fair.

\Community

Submit a classified ad online [Lowest cost for advertising in the county!]

The Sports Page


A new queen reigns over 2006 Logan County Fair

First human case of West Nile confirmed, and positive bird and mosquito samples found in new counties

Illinois residents urged to take advantage of local cooling centers and energy assistance programs to stay safe during period of dangerous heat
$9 million in energy assistance funding now available

Settlement reached with St. Paul Travelers Insurance Company
Investigation uncovered unlawful bid-rigging scheme
Illinois to receive $8 million payment

Business equipment stolen

View the Logan County Comprehensive Plan and Greenways Plan drafts

Lincoln AMVETS Post 71 news

Oasis update

Logan County Fair:

4-H Dairy Show

4-H Horse & Pony Show

4-H Poultry Show

Book Look: 'Weight Loss Surgery: Is It Right for You?'