Next week, the Winthrop Harbor Police Department will receive the Bell OH-58A helicopter through a state program that secures federal surplus equipment on behalf of local law enforcement agencies statewide -- the Law Enforcement Support Office coordinated by Central Management Services. The helicopter, originally purchased by the U.S. Department of Defense for $92,290, will help monitor and secure nuclear facilities located approximately 60 miles north of Chicago, as well as enhance the public safety services along the Illinois lakefront of Lake Michigan.
"Police officers and other safety officials work diligently to promote public safety throughout the state, and Illinois government is doing its part to ensure these everyday heroes have access to the equipment they need to keep people safe," said Paul Campbell, director of Central Management Services. "Governor Blagojevich has challenged state agencies to heighten their support of public safety efforts, and we've answered that call. Our efforts range widely, from securing cars, computers and helicopters for police agencies to equipping surplus cars for drug surveillance programs. The surplus federal equipment that we've secured for law enforcement officials at no cost plays an important role in counterterrorism and drug enforcement activities in Illinois."
Through Central Management Services, law enforcement agencies statewide annually obtain millions of dollars in equipment that they need to operate effectively. As the statewide coordinator for the national Law Enforcement Support Office program, CMS works to locate and secure vehicles, furniture, electronics and other unneeded federal property to match the logistical requirements of hundreds of state, county and municipal police agencies in Illinois. Priority is given to agencies that use the surplus U.S. Department of Defense property for drug enforcement and counterterrorism purposes.
"This helicopter adds another significant capability to Illinois' homeland security arsenal and also will enhance our ability to safeguard the critical water supply that Lake Michigan represents," said Col. Jill Morgenthaler, the governor's deputy chief of staff for public safety.
This helicopter is the second Defense Department helicopter that CMS has secured for Illinois. Last year, CMS coordinated and approved the transfer of the state's first OH-58 to Countryside Police Department in Will County. Since being placed into service in October 2005, the helicopter has logged more than 100 flight hours on homeland security, drug enforcement, and search and rescue missions.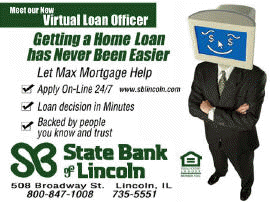 "As a former sheriff, I know firsthand the difficulties that budget restraints often place on purchasing public safety equipment, which is why the LESO program is so important," said state Sen. George Shadid, D-Peoria. "I commend CMS for working long hours to locate and secure this essential equipment for police agencies in Illinois, and I fully support their efforts."
In the fiscal year that ended June 30, CMS obtained surplus equipment worth $5.1 million for Illinois police agencies -- up 34 percent, or $1.3 million, from the previous year and nearly double the $2.7 million provided in fiscal 2004.
Many communities in Illinois benefited through the program last year, receiving valuable public safety equipment worth tens of thousands of dollars:
Tazewell County Sheriff's Department, $610,000

Marengo Police Department, $291,582

Marion County Sheriff's Department, $291,000

Will County Sheriff's Department, $262,000

Oakbrook Police Department, $212,000

Bolingbrook Police Department, $205,000

South Surburban Emergency Response Team, $198,591

Forest Preserve District of Will County, $193,754

Litchfield Police Department, $155,058

Deer Creek Police Department, $152,754

Washington County Sheriff's Department, $144,250

Fon du Lac Police Department, $142,628

Toulon Police Department, $120,393

Wyoming Police Department, $107,812

Lockport Police Department, $106,775

Somonauk Police Department, $102,348
Altogether, the program serves more than 680 state, county, municipal and special task forces across Illinois. In January 2006, CMS was recognized by the Chicago Police Department with an Appreciation of Service award for its successful efforts to locate and approve the transfer of federal property, including Kevlar vests, helmets, information technology equipment and more for use in Chicago-area precincts. Last year CMS approved the transfer of more than $725,000 in property to the department.
[Illinois Department of Central Management Services news release]