War hero selected as grand marshal of Illinois State Fair Twilight Parade

Send a link to a friend
[AUG. 5, 2006] SPRINGFIELD -- In a salute to all Illinoisans in the military service, Gov. Rod R. Blagojevich on Tuesday named Sgt. Jerald K. Leech of Arthur grand marshal for the Illinois State Fair Twilight Parade. Leech, of the 1544th Transportation Company in Paris, Ill., was wounded -- taking shrapnel to his left leg, left shoulder, chest and his right Achilles tendon -- during a mortar attack Sept. 5, 2004, while serving in Iraq.
"Sergeant Leech fought bravely and proudly and represented our state in Iraq. By honoring him as this year's grand marshal, we can say thank you to all the men and women who have sacrificed so much on behalf of our country," Blagojevich said.

"I would like to thank Governor Rod Blagojevich for giving me the opportunity and honor of being the grand marshal of the Twilight Parade," Leech said. "I take great pride in being a member of the 1544th Transportation Company and the Illinois Army National Guard. I feel honored to be called a hero, but the real heroes are ones like our five fallen soldiers, those who gave all for the love of their country."

Leech graduated from Atwood-Hammond High School in 1998. He joined the military in February of 2000, went to Fort Knox, Ky., for basic training and then to Aberdeen Proving Ground, Md., for advanced individual training, where he became a wheeled vehicle mechanic, 63W. He also attended airborne school at Fort Benning and was then stationed at Fort Bragg, N.C., in the 82nd Airborne. During his training he received two Army Achievement Medals and one Army Commendation Medal while at Fort Bragg.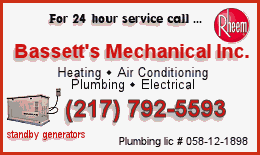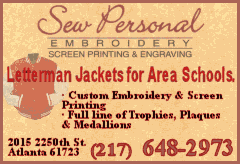 After leaving active duty in February of 2003, Leech joined the Illinois Army National Guard and was assigned to the 1544th Transportation Company. The unit was activated in December of 2003 to go to Iraq. For his service, Leech received a Purple Heart and an Army Commendation Medal.
"It is truly an honor for the state fair to recognize Sergeant Leech and all that he represents to the people of Illinois," said Amy Bliefnick, state fair manager. "There are not enough ways for us to say thank you for the sacrifices millions of young men and woman make through their service. By Sergeant Leech leading the Twilight Parade, it's our way to say thank you and also giving local residents a chance to say show their appreciation."
The parade will start at 6 p.m. on Thursday. From Ninth Street and North Grand Avenue, it will travel down Ninth to the fairgrounds' Main Gate. The parade will follow Main Street through the fairgrounds to Grandstand Avenue before concluding at the north end of the Grandstand.
Admission to the fairgrounds that evening will be free.
[News release from the governor's office]