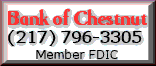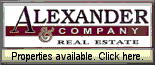 Church Directory

---
---

---
---
---
---
Contact us
---
LDN is best viewed with
IE 6 or Firefox 1.x.

---
LDN awards
Local:
Dec. 16, 2001
Local Emergency Planning Committee
Jan. 25, 2001
Logan County Healthy Communities Partnership
State:
Oct. 1, 2001
Illinois Public Health Association
posted daily OVER THE NOON HOUR (CDT)



Regions Bank hosted the Lincoln Art & Balloon Festival Volunteer Bash Wednesday night at the Logan County Airport. Miranda Davis and Sami Smith of the local chamber of commerce registered volunteers and distributed their T-shirts. Marilyn Armbrust of Regions Bank served food. Food was donated by Lincoln IGA, Bonanza, Kroger, Russell Stover, Bill Sahs, Jeff Elsas and Kevin Smith.
Photos courtesy of Kent Hower, festival photographer. Click on pictures for larger images.


\Community

Health & Fitness

Submit a classified ad online [Lowest cost for advertising in the county!]
The Sports Page


Talk radio WMAY to broadcast live from Lincoln Art & Balloon Festival

The Power Team lifts local schools

Gov. Blagojevich unveils ambitious energy independence plan to reduce Illinois' reliance on foreign oil

Dynegy signs on to multi-pollutant reduction plan that will make Illinois a national clean-air leader

U.S. and U.K. Sea Cadets join in youth seamanship

Food-crop yields in future greenhouse-gas conditions lower than expected

Letter: Beason flies the flag

Oasis update

LCC volleyball to start Sept. 1