Lincoln Daily News
welcomes letters of appreciation, information and opinion on matters pertaining to the community.
As a community we need to be able to talk openly about matters that affect the quality of our lives. The most effective and least offensive manner to get your point across is to stick to the issue and refrain from commenting on another person's opinion. Letters that deviate from focusing on the issue may be rejected or edited and marked as such.
.
You may also send your letters by e-mail to ldneditor@lincolndailynews.com
or by U.S. postal mail:
Letters to the Editor
Lincoln Daily News
601 Keokuk St.
Lincoln, IL 62656
Letters must include the writer's name, telephone number, and postal address or e-mail address (we will not publish address or phone number information). Lincoln Daily News reserves the right to edit letters to reduce their size or to correct obvious errors. Lincoln Daily News reserves the right to reject any letter for any reason. Lincoln Daily News will publish as many acceptable letters as space allows.
Dear Editor:

Simply, today seemed the day to acknowledge how lucky I am to have this caliber of snow removal expertise we enjoy in this community!

I am a commuter, and getting to my job has truly never been a concern, because of this remarkable service. I confess, I have taken it for granted for so many years, and I am sorry it took me so long to "see it." I notice as well, crossing the county line is noticeable. The other counties are nice, but definitely, Logan County is the BEST!

[to top of second column in this letter]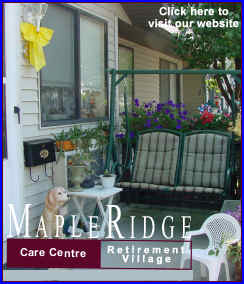 During this moment, I could also see the families who lent support in providing clean, warm clothes, coffee and food, love and support, and to lend us your family member to care for the rest of us in this. I know how much I enjoy my "good night's sleep" while they are not sleeping.
THANK YOU SO MUCH, ALL SNOW REMOVAL FOLK AND THEIR LOVED ONES!
C. Anne Johnson
Lincoln
(Posted Dec. 4, 2006)