Johnson, who arrived at Illinois State in 2000, is coming off his first-ever trip to the NCAA Division I Football Championship and the third for the Redbird football program. The 2006 Redbirds finished with a 9-4 record, which is the second-highest win total in school history, and were ranked in the top 10 nationally every week during the regular season. Johnson, a finalist for the 2006 Eddie Robinson Coach of the Year Award, owns a 62-51 (.549) career coaching record in nine seasons, including a 41-39 (.513) mark at Illinois State. Of his nine seasons, seven have resulted in six wins or more, which would have resulted in a bowl bid at the I-A level.

"Sheahon and I have been on the same page for quite some time, and I'm just glad to have this deal completed so we can continue to move forward," Johnson said. "I'm extremely excited about this football program at Illinois State. I feel very blessed and fortunate to be able to continue to build a program here. I'm pleased with the direction we are going, the momentum that we are building and where this program, athletics department and institution are heading in the future.

"We are on the front end of some exciting and fun times in the history of ISU athletics. It has been my experience that when you have an administration in place with all the positive energy and support from President (Al) Bowman, and all the vision and leadership from Dr. Zenger, it can't help but be an exciting time, not only for football, but for our entire athletics department."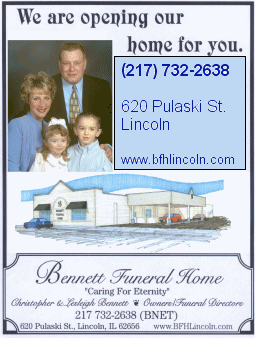 The Redbirds did more than advance to the quarterfinals of the NCAA playoffs in 2006. Under Johnson the Redbirds have claimed an unprecedented five straight Gateway Football Conference Defensive Player of the Year awards, including a record three-straight by Boomer Grigsby, while leading the league in passing offense the last three seasons. In addition, the team carried a 2.68 grade-point average during the spring 2006 semester, which was the highest team grade-point average since 1993, and placed 35 players on the AFNI Athletics Honor Roll. The Redbirds also contributed 1,595 community service hours during the 2005-06 academic year.
Zenger has enjoyed the working relationship with Johnson over the last two seasons.
"It has been a true pleasure to work with coach Johnson and his staff for two seasons," Zenger said. "Coach Johnson exemplifies the teamwork and leadership that we are asking of all of our coaches at Illinois State University. In simple terms, he has asked for little and given much in my time here at Illinois State.
"If someone were to put a blank resume in front of me with the list of accomplishments that coach Johnson has been able to accumulate, culminating in a second-round playoff birth, top-eight finish, player awards, statistical records, and then tell me that the same coach was able to motivate a team to achieve academically and in community service, I would search throughout the country for such an individual. It just so happens we have him right here in our own midst."
Having personal experience with a shift in power on the football field, Zenger sees similarities between his time at Kansas State and the current rise at Illinois State.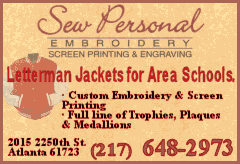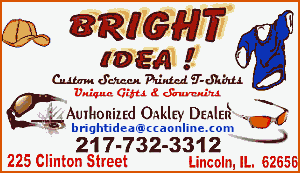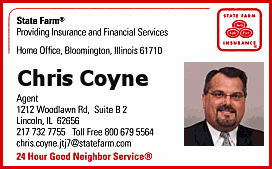 "Having coached college football and been an athletics administrator for close to 20 years now, I have had the good fortune to work with men like Bill Snyder and Bob Stoops. I can tell you that what coach Johnson and his staff are building here at Illinois State reminds me of the momentum that we had at Kansas State in the late '80s and early '90s, as we built what many now call the 'greatest turnaround in college football history,'" Zenger said. "I believe that under Denver Johnson's leadership we have an opportunity to add Illinois State to the list of football success stories such as Kansas State, Marshall and Boise State.
"Coach Johnson, his staff and his team took the first step in building the kind of football tradition that Illinois State University so richly deserves by accomplishing so much on and off the field these past two seasons. This contract extension is the second step, and significant facility upgrades will be the third step as Illinois State commits to becoming a dominant force in the world of college football."
During Johnson's tenure, the Redbirds have earned more accolades at the conference and national levels and broken more records than in any other period in the 111-year history of Illinois State football. Since 2000, Johnson has coached 52 all-Gateway selections and 28 all-Americans, including Pierre Rembert and Cameron Siskowic this season. Both Grigsby and Brent Hawkins were awarded honors as national defensive player of the year during their careers.
Also during this era, Illinois State has become an active player in the national award race. Never before has a Redbird player been a finalist for either the Walter Payton (offense) or Buck Buchanan (defense) awards. ISU has had a finalist for the Buchanan during each of the last five seasons, while having a Redbird on the final ballot for the last two Payton votes.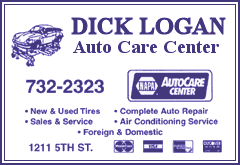 There have also been 21 All-Gateway Newcomer selections and 23 players named to the league's all-academic team. Laurént Robinson also claimed the 2005 Gateway Offensive Player of the Year honor, while Tom Nelson received the 2005 GFC's Freshman of the Year Award. In the last three seasons, Johnson has had five players participate in senior all-star games, including Hawkins, who won the defensive MVP honor, and Ryan Hoffman as the special teams MVP, both at the 2006 Hula Bowl.
In addition to winning honors and national accolades, Johnson's players have been rewriting the Redbird record book. Since 2000, the Redbirds have set the standards for rushing, passing, receiving, scoring, kicking, punting and defense. There was also a record season at the box office. ISU drew a pair of capacity crowds in 2006 for the first time since 1970, while ranking No. 17 nationally in per-game attendance.
See PDF file for additional notes:
Page 3 -- What the players are saying about Johnson

Pages 4-8 -- Milestones in the Denver Johnson era
[To download Adobe Acrobat Reader for the PDF file, click here.]
[News release provided by Todd Kober, assistant athletics director, media relations, Illinois State University]