Redbird basketball adds USC transfer

Send a link to a friend
[DEC. 21, 2006] NORMAL -- Sead Odzic (SEE-add ODD-zik), a sophomore from Southern California, will transfer to Illinois State to continue his education and basketball career. Odzic, a 6-foot-3, 192-pound guard, is a native of Skokie and played prep basketball at Niles West.
Per NCAA transfer rules, Odzic will have to serve a year of residency and will not be eligible to compete in a game for the Redbirds until the completion of the fall 2007 semester.

Head coach Porter Moser is pleased with his recent addition to the ISU roster.

"Sead is a winner," Moser said simply. "He's a tough kid that can really shoot it, and he's got phenomenal character. He has started games in the PAC-10, so he has experience. Being able to have him for three conference races is really exciting, and he will be able to get acclimated with our team and system this year."

Ozdic has not played in a game this season for the Trojans, after appearing in all 30 games last season as a freshman, including five starting assignments. He averaged 3.2 points and 1.2 rebounds per game during the 2005-06 campaign. He scored a career-best nine points against Arizona State on Feb. 4, 2006. Odzic committed only 11 turnovers in 462 minutes played, while shooting 31 percent on 3-point tries (22-for-71). At the USC basketball awards dinner, Odzic received the Tom Kimmel Award, which honors the Trojans' sixth man.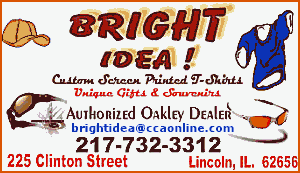 Prior to USC, Ozdic averaged 20 points, five rebounds and four assists during his senior season at Niles West. He finished his prep career with a shooting percentage of better than 40 percent from 3-point range, while being named a three-time All-Central-Suburban South League first-team selection and an Illinois All-State selection. He also garnered all-tournament honors at the Pontiac Holiday tournament in December 2004.
He teamed with Bobby Frasor (North Carolina) and Bryan Mullins (Southern Illinois) on the Illinois Wolves to form one of the top guard trios in the country on the AAU circuit. The Wolves posted a 29-1 record during the summer of 2004.
Odzic was born in Montenegro, Yugoslavia, and moved with his family to Illinois when he was 4 years old due to escalating violence in Yugoslavia. He is bilingual, speaking both English and Serbian.
[News release provided by Todd Kober, assistant athletics director, media relations, Illinois State University]