'The Perfect Friend'

Send a link to a friend
[FEB. 1, 2006] "The Perfect Friend," by Yelena Romanova, pictures by Boris Kulikov, Farrar, Straus and Giroux, 2005, 28 pages, ages 4-7

Review by
Louella Moreland
The perfect friend can mean something different to everyone. What are the measures of such a friend? Things such as loyalty, secret-keeping and having fun come to mind. The same holds true for Yelena Romanova's main character, Archie, in her newest book, "The Perfect Friend."
Archie was lonely. He wanted "a friend to play with, to throw a ball for him to catch." He had had other "friends" before. One had been a goldfish, one a turtle and even a hungry rabbit. However, Archie really had ideas of something bigger.
One day his family returned with a surprise for him. It was not exactly what Archie had pictured. It was a baby.
Archie's world changed from then on. His parents had less time to give him attention. They forgot his dinner. Archie started to get in trouble for things he knew were wrong. As the baby grew bigger, Archie felt himself grow smaller, until at last everyone noticed that Archie was feeling left out.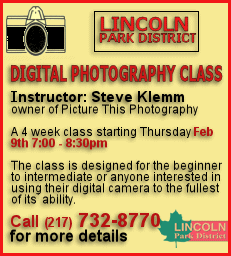 Archie does get his share of attention once again. One day he even finds his perfect friend.
Does this sound like a book on sibling rivalry? Yes, in a way it is. What Ms. Romanova does is give us a new twist on an old premise. The parents, grandparents and baby are human characters, but this time the character that is booted out of the limelight by a baby just happens to be a dog!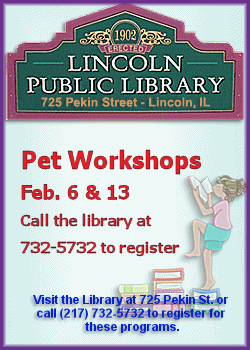 Boris Kulikov's humorous illustrations help to bring the story alive. We see Archie with both human and dog characteristics. He is pictured in clothes, carrying an umbrella and wearing a helmet while bicycling, but he also gets in trouble for very doglike behavior.
Any family that had pets before having children will empathize tremendously with this charming picture book. We often treat our pets as children before we have human ones. They can be just as jealous as an older brother or sister when a new baby is introduced to the family. On the other hand, those families with children who are expecting a new human addition might find this a great way to introduce a dialogue about feelings concerning a baby. After all, are the adjustments really that different?
Of course the Lincoln Public Library has many other books about siblings. Stop by the Youth Services Department at 725 Pekin St. and we will help you locate your choice from the collection.
I do recommend that you add "The Perfect Friend" to your check-out list, though. Sometimes what we encounter through the eyes of our nonhuman friends can teach us much about what we can see in our human ones.
[Louella Moreland, youth services librarian, Lincoln Public Library District]