Oasis update

Send a link to a friend
[FEB. 1, 2006] The Oasis, Logan County's senior citizen center, at 501 Pulaski St. in Lincoln, is open weekdays, except holidays, from 9 a.m. to 4 p.m. The center also is open on Friday and Sunday nights for table games. Dominic Dalpoas is the executive director. Activities are open to all Logan County senior citizens, regardless of membership. Friends of The Oasis members receive a bimonthly newsletter by mail and reduced rates for classes and trips. For more information, call 732-6132 or 732-5844.
Maple Ridge sponsors "light lunch bingo"
On Thursday, Maple Ridge Care Centre will sponsor a light lunch, consisting of sandwiches and treats. The lunch will begin at noon at The Oasis, and bingo games will follow at 1 p.m. Bring a friend and come join us for lunch and lots of fun!
Oasis belles
The Oasis Red Hat group will meet on Tuesday at 11 a.m. Lunch will be at 11:30 a.m. Please call 732-6132 by Monday to make reservations for your lunch.
Rules of the Road
A Rules of the Road review course is scheduled for Tuesday at 1 p.m. This course is free of charge to all interested. No reservation needed.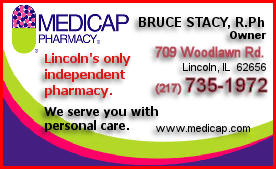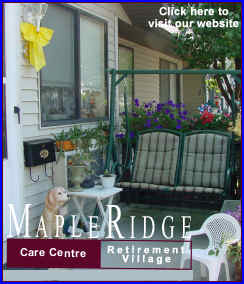 Tuesday lunch
The 11:30 a.m. lunch for Feb. 7 will feature grilled chicken breast, Parmesan noodles with broccoli, bread and butter, dessert, and a drink for only $3.75, or $3.25 if you stay and play cards. Deadline is noon Monday.
Winners for the week announced
Alice Thornton and Helen Cart were weekday pinochle winners. The weekend pinochle winners were Esther Will and Ruth Ackerman. Congratulations to the winners this week.
[Oasis news release]