"The federal government may have turned its back on our veterans by shortchanging them on the disability and health care benefits they've earned, but we are doing things differently in Illinois," Blagojevich said. "We owe it to the men and women who bravely put their lives on the line in defense of our freedoms and our liberties. With the expansion of the LaSalle Veterans Home, we will be able to provide better care for more of our veterans, and we will also create more jobs and strengthen the economy of the LaSalle area."

In order to address the long-term health care needs of older Illinois veterans, the governor ordered $13 million in funding to be released last September for the construction project. The Health Facilities Planning Board gave its approval Jan. 23 for the expansion of the facility. The Illinois Department of Veterans' Affairs expects to break ground for the project this spring.

The 80-bed expansion will allow the home to admit 40 residents into the Alzheimer's unit and 40 into the skilled-care unit, as well as hire 60 to 65 additional employees.

Since opening in 1990, the LaSalle Veterans Home has seen a steady increase of applications each year. The increased interest in the LaSalle home is due to its location and quality of care for residents. The facility is 90 miles southwest of Chicago, where almost 600,000 veterans live.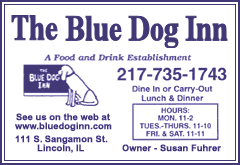 The 62,410-square-foot additions will more than double the size of the facility. In addition, approximately 8,142 square feet of the building will be renovated.
The additions will include a new kitchen, dining room, activity areas, patient storage, laundry areas and offices for the staff.
"I'm proud to say that, thanks to the efforts made by the governor, we are now moving forward to provide long-term health care for those Illinois veterans who can no longer take care of themselves," said Roy L. Dolgos, director of the Illinois Department of Veterans' Affairs. "I commend the Health Facilities Planning Board for recognizing the need for these additional living spaces for our brave men and women who put their lives on the line for this great country."
A Chicago Sun-Times investigation in 2004 found that Illinois veterans were receiving thousands of dollars a year less in disability pay from the federal government than veterans from other states were getting. According to the report, only 6 percent of the state's nearly 1 million veterans received disability payments, while the national average was 10 percent.
In response, the governor directed the Illinois Department of Veterans' Affairs to hire 25 new service officers and deploy them around the state to help veterans apply and receive for the federal compensation and benefits they're entitled to. The officers' primary responsibility is to assist in applying for nearly $400 million in federal money that goes unclaimed each year by the 26.4 million veterans across the country.
Additionally, the officers will be able to help veterans connect with a variety of services, including education, vocational training, low-interest home loans and counseling. The service officers will also serve as a liaison between the state and the federal Veterans Administration.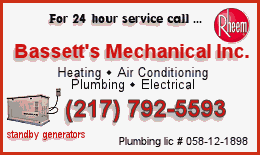 During his State of the State address last month, Blagojevich proposed a new state program to ensure that uninsured, low-income Illinois veterans have access to affordable, comprehensive medical coverage. Under the first phase of Veterans Care, a program jointly designed by the governor and Lt. Gov. Pat Quinn, veterans who don't have health insurance and don't live within driving distance of a federal VA clinic would be covered. Participants who take part in the pilot program would not be charged a monthly premium. Prescription drugs and doctor's office visits would require a very minimal co-payment.
To be eligible for Veterans Care, a veteran must:
Be between the ages of 19 and 64.

Have been uninsured for the past six months.

Live at least 50 miles from the nearest VA medical center.

Have a household income below 100 percent of the federal poverty level.

Not have been dishonorably discharged from service.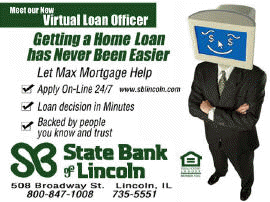 According to a 2004 study by Harvard Medical School, of the 26.5 million veterans living in the United States, 1.7 million are without insurance. More than one in three veterans under age 25 lacked health coverage, as well as one in seven veterans age 25 to 44 and one in 10 veterans age 45 to 65.
Since the beginning of his administration, Blagojevich has taken other executive and legislative action to help the state's 1 million veterans, including:
Creating the Abraham Lincoln Medal of Freedom to honor and recognize the service of members of the Illinois Army and National Guard who are mobilized in support of the war against terrorism.

Helping thousands of veterans get federal and state benefits at the July 9, 2005, Supermarket of Veterans' Benefits in Chicago, the largest such fair in the state's history.

Setting up a not-for-profit organization known as the Illinois Veterans Foundation that will partner with corporations, other foundations and private citizens to assist the state in reaching out to and helping veterans.

Starting a pilot program at the Manteno Veterans Home to serve as supportive and transitional homes for vets.

Creating an Illinois income tax checkoff program to generate more revenue for veterans homes.

Signing legislation that requires insurance companies in Illinois to cover post-traumatic stress disorder, a condition hurting thousands of veterans in the state.

Signing legislation to enact the Family Military Leave Act, which provides the spouse and parents of a soldier who has been called to more than one month of active duty with 15 to 30 days of leave time.

Signing legislation allowing the Illinois Department of Revenue to create a scratch-off lottery game that will help fund grants and programs to better serve the state's 1 million veterans.
Signing legislation to help soldiers on active duty and veterans get or complete a college education.

Signing legislation allowing for peacetime veterans to be admitted at the state's veterans homes.

Signing legislation that will increase penalties for individuals who fraudulently try to obtain state benefits reserved for veterans.

Signing legislation to extend municipal hiring preferences to all veterans who served at least one year of active military duty.

Signing legislation to provide financial assistance to small businesses that lose employees who are called to active duty during military conflict.

Signing legislation to give the state accurate information on how Illinois veterans are doing in terms of collecting federal benefits in comparison to veterans from other states.

Signing legislation to give veterans returning from active duty preference in keeping the jobs they had been offered before being deployed.

Signing legislation to increase property tax exemptions for disabled veterans and their spouses.

Signing legislation to give National Guardsmen and Reservists a 180-day extension to file their property taxes.

Signing legislation to eliminate the initial fees for Gold Star license plates, issued to parents who have lost a child in active service.

Signing legislation to waive camping, hunting and fishing fees for Illinois residents who are members of the armed forces and are returning from active duty.

Signing legislation to increase the monetary death benefit given by the Illinois Department of Veterans' Affairs to families of soldiers killed in Iraq and Afghanistan, making Illinois the first state in the nation to offer soldiers monetary benefits in addition to those provided by the federal government.

Signing legislation to help Illinois soldiers and their families maintain health coverage and child-care assistance when they are deployed to fight terrorism.
[News release from the governor's office]