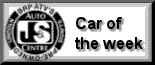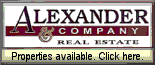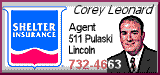 Church Directory

---
---
---
---
---
---
Contact us
---
LDN is best viewed with
IE 6 or Firefox 1.x.

---
LDN awards
Local:
Dec. 16, 2001
Local Emergency Planning Committee
Jan. 25, 2001
Logan County Healthy Communities Partnership
State:
Oct. 1, 2001
Illinois Public Health Association
Tuesday, February 07, 2006
posted daily OVER THE NOON HOUR (CDT)

On behalf of Logan County emergency response agencies, officials received a mock check for $250,000 from U.S. Rep. Ray LaHood. Receiving the check were Steve Nichols, Logan County sheriff; Bill Sahs, county board vice chairman; Dick Logan, county board Emergency Management Agency chairman; Mike Patridge, Emergency Telephone System Board chairman; and Dan Fulscher, Logan County Emergency Management Agency director. The presentation took place Monday afternoon during a press conference at the Logan County Safety Complex.
[picture by Jan Youngquist] click on picture for larger image



Health & Fitness
Submit a classified ad online [Lowest cost for advertising in the county!]
\Community
The Sports Page

Atlanta motel aiming to attract business and family tourism to area

Lincoln pilot receives national recognition award

Gov. Blagojevich names new state fire marshal

Postville Courthouse hosts Abraham Lincoln birthday celebration Saturday

First lady Patti Blagojevich and health care partners host Women's Healthy Heart Month event
Experts coach women on heart-healthy eating and fitness
Exercise and cooking demonstrations in the Thompson Center in conjunction with National Wear Red Day

Biofilters can reduce herbicides in drainage water

Logan County Genealogical and Historical Society to hear about 'Artifacts of Logan County'

Zion Lutheran School second-quarter academic awards

Unbelievable! Lions bite Illini
Home loss ends 33-game home win streak
By Greg Taylor

Railers dominate Normal West -- scores and pictures

Class 7A and 7AA tournament results