The science fair

Send a link to a friend
Syndicated column from The Parent Institute
[FEB. 17, 2006] Q: Our son is in sixth grade and the science fair is coming up at his school. Last year, he put off his project until the last minute. We were all in a state of panic from the pressure. What can we do to make sure this year is different? How much help should we give?
A: Projects like these can teach students important skills in time management and research -- but they can also leave parents wondering how involved they really should be. Some parents get too involved. Their child may end up with a beautiful project -- and may even win the science fair -- but their child won't really learn how science works or get the sense of independence that comes from figuring things out on his own. Other parents take a completely hands-off approach. This can leave their child feeling overwhelmed. How can you strike a balance? Here are some suggestions.
Help your son choose a project that will maintain his interest. Science projects take a long time.

Have him make a list of all the supplies he'll need. Make sure he includes a notebook for recording observations or data.

Set lots of deadlines. This is where most children need help from parents. Six weeks seems like an eternity to a sixth-grader. Help him set up a schedule with a deadline for each part of the project. Try making Friday the due date. If your son has not met a particular deadline, he can get caught up on the weekend.

Write the science fair date on the calendar and then work backward. How long will it take to do the project? (As many children have discovered, plants will not grow overnight.) Will your son need to plan any visits to complete the project? Remind him that even a trip to the library can be hard to schedule at the last minute. Don't forget the trips to the store to look for supplies. There's nothing like learning your son needs six ping-pong balls and glue just after the stores have closed.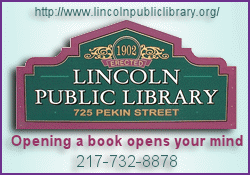 Include the time it will take to create a display of what he's learned. Don't forget to build in a day or two for the disaster that always seems to happen as the science fair gets closer.

Keep everything in one place. Set up a shelf, a table or a box. Put all science fair stuff there.

Post the completed list of deadlines in a place where you'll both see it every day. Then, as your son achieves each step, have him cross off that deadline.
Working on a project for the science fair is a great way to explore and learn. Your son will not only learn something about science this year, he'll also learn some valuable time management skills.
For more information about helping children learn or to submit your own question, go to http://advisor.parent-institute.com. All questions will receive a prompt answer by e-mail.
Copyright 2006, The Parent Institute.
"Ask the Learning Advisor -- Ideas for Raising Successful Children" is a free, syndicated column from the Parent Institute.