Green View wins three national awards

Send a link to a friend
[JAN. 7, 2006] DUNLAP -- Green View has received national environmental awards for three residential projects entered in the 36th annual Environmental Improvement Awards Program sponsored by the Professional Landcare Network. The projects were recognized at an awards banquet in Orlando, Fla.
The Green View location in Normal won an Award of Distinction for a Bloomington residence and an Award of Merit for another Bloomington residence.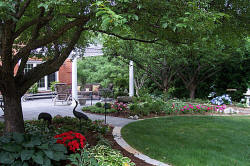 Green View also won an Award of Merit for the Kanoski residence in Springfield. This project was managed by Green View's Springfield design-build team and was designed by Elaine Peoples.
"It has always been Green View's approach to attract exceptionally talented landscape architects and designers to our firm, as all award-winning projects begin with the design," said Thomas Hoerr Sr., chief executive officer of Green View Companies. "In addition, Green View has some of the top skilled craftsmen in the area to execute these designs. When you combine the two areas of expertise, the results consistently win national awards, as we have for the past decade."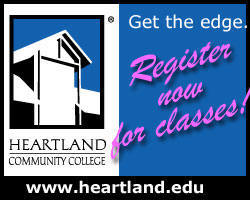 For over 50 years, Green View Companies has been a multifaceted firm throughout the state of Illinois with landscape design-build, installation, maintenance and production facilities, along with five retail centers.
For more information about Green View, visit www.greenview.com.
The Professional Landcare Network's Environmental Improvement Awards Program reflects the association's commitment to creating and preserving the beauty of our landscape. The program is designed to reward independent landscape and lawn care professionals who execute superior projects. In sponsoring the awards program, Planet also strives to increase public awareness of environmental improvement through quality landscaping and to encourage the landscape contractor's consistent use of quality materials and workmanship.
[Green View news release]