Predictably, on the heels of holiday-related overindulgence in sweets and treats, the word "exercise" manages to surface on many people's lists. What are the keys to getting a new fitness program off the ground, then staying the course?

"I would urge people to be creative, flexible and forgiving when it comes to setting their New Year physical activity resolutions," said Wojtek Chodzko-Zajko (VOY-tek HODGE-koh-ZYE-koh), a fitness expert who heads the Department of Kinesiology and Community Health at the University of Illinois at Urbana-Champaign. "There are countless enjoyable and creative ways to build physical activity into a daily routine," said the U of I professor, who also is principal investigator of the National Blueprint Project, a coalition of more than 50 national organizations with a joint commitment to promoting independent and active aging in people 50 years old or more.

Many of the activities proposed by Chodzko-Zajko are suited for people of all ages and run counter to traditional notions of what an exercise program looks like.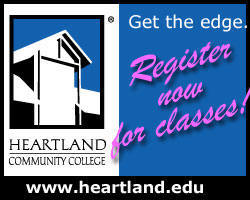 "Many of us grew up with a very rigid conception of 'exercise' that involves participation in a 'formal' exercise program or joining a gym or fitness club," he said. "This kind of exercise almost always involves wearing special clothes, traveling to an exercise facility and finding time in a busy schedule to fit it all in.
"Not surprisingly, the majority of Americans fail to achieve the Centers for Disease Control recommendation of 30 minutes of moderate physical activity on most days of the week."
And the health consequences of that failure can actually be life-threatening.
"Physical inactivity is a major risk factor for many physical and psychological conditions," Chodzko-Zajko said. "Sedentary living is associated with heart disease, obesity, diabetes and many other diseases. Inactivity is also linked to low self-esteem and psychological depression. Many studies have shown that regular physical activity can positively influence all of the above conditions."
In addition to physical and psychological benefits, regular physical activity can often have social benefits as well.
"Some people enjoy participating in group exercise programs where they have a chance to interact with fellow exercisers of all ages and abilities," he said. "Others like to work out with a close friend or partner.
"Regardless whether you choose to be active for health or social reasons, building more activity into your everyday life can be an excellent way to improve your overall quality of life and add fun and fitness into the new year."