Illinois General Assembly legislative scholarship applications available

Send a link to a friend
[JAN. 27, 2006] SPRINGFIELD -- State Sen. Larry Bomke, R-Springfield, is encouraging students in the 50th District who are interested in attending a state university next year to apply for his legislative scholarships.
From the applicant pool, an independent committee will select eight one-year scholarship recipients, four for the University of Illinois -- including Champaign, Springfield and Chicago campuses -- and four for other state universities, including Northern Illinois University, Illinois State University, Southern Illinois University Carbondale, Southern Illinois University Edwardsville, Eastern Illinois University and Western Illinois University.

Bomke said that an ideal scholarship candidate is a student with an excellent academic record who can demonstrate financial need and who is active within his or her community. All applicants must reside in the district and be accepted at a state university as a full-time student. Both graduate and undergraduate students are eligible.

In addition to completing a scholarship application, applicants must submit their transcripts, two letters of recommendation and a personal essay on "What this scholarship can do for me, and what I can do in return."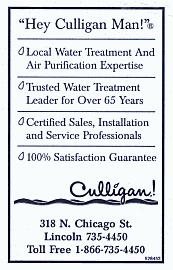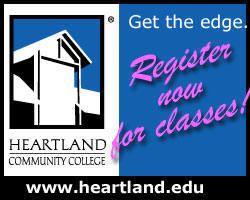 All students must reapply every year for a scholarship, and the scholarship extends to tuition only. Room and board, books and materials, and other expenses are not covered under the scholarship.
Scholarship applications must be returned to Bomke's office by April 15. For further information, answers to questions, or to request a scholarship application, please call Lori Bottrell, legislative aide, at (217) 782-0228. Applications are also available at every high school in the 50th District and can be provided by the students' respective high school superintendent, principal or school guidance counselor.
[News release from Sen. Larry Bomke]
[Other scholarship opportunities]