LCHS hosts 'survivor' tournament

Send a link to a friend
[JAN. 30, 2006] The Lincoln Community High School hosted its "survivor" tournament this weekend with 25 schools participating. The home team did not compete in the sweepstakes competition but did manage to place a large number of students in the final rounds. The team was led by Lindsey Boerma, who was tournament champion in original comedy and third in humorous interpretation.
Other LCHS finalists were Lincoln Moore and Tony Curcuru, fifth in dramatic duet; Todd Schumacher, fifth, and Cody Follis, seventh, in dramatic interpretation; Tony Curcuru and Annie Sheley, third in humorous duet; Annie Sheley, second, Amy Schumacher, third, and Kaylyn Engelhardt, sixth, in declamation; Janel Filbeck, third in oratory and special occasion; Lincoln Moore, third, and Stephanie Holford, sixth, in original comedy; and Ruth Ohmart, fourth in verse reading.

The team will begin the state series this week with regional at Heyworth. The following week they will host the sectional at Lincoln.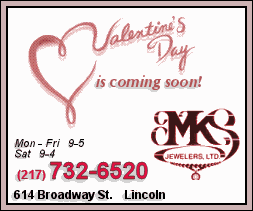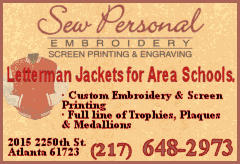 The public is invited to "Meet the Regional Team" night on Thursday at 6:30 in the high school auditorium. Each regional entry will perform, and refreshments will be provided. The event is open to the public. There is no cost, but donations will be accepted. Come support the speech team and encourage these performers as they begin the IHSA state series.
[LCHS news release]