Lincoln Daily News publishes letters to the editor as they are received.
The letters are not edited in content and do not necessarily reflect
the views of Lincoln Daily News.
Lincoln Daily News requests that writers responding to controversial issues address the issue and refrain from personal attacks. Thank you!
.
You may also send your letters by e-mail to ldneditor@lincolndailynews.com
or by U.S. postal mail:
Letters to the Editor
Lincoln Daily News
601 Keokuk St.
Lincoln, IL 62656
Letters must include the writer's name, telephone number, and postal address or e-mail address (we will not publish address or phone number information). Lincoln Daily News reserves the right to edit letters to reduce their size or to correct obvious errors. Lincoln Daily News reserves the right to reject any letter for any reason. Lincoln Daily News will publish as many acceptable letters as space allows.
To the editor:

I wanted to give you a quick update on the status of the building following the collapse of the facade early yesterday morning. It has been concluded that lightning had struck the building recently and weakened the joints of large pieces of limestone. The heavy rains then washed the loosened mortar from the joints, and then gravity eventually took care of the rest. There was no damage to the interior of the building, and the building's structure was not compromised.

We are very thankful that this happened in the early morning hours and no one was hurt or vehicles damaged. A crane was used this morning to remove additional materials that were deemed unsafe. Gene Baker from Gene Baker Masonry and his crew have done an excellent job of securing the area and cleaning up the materials. Equipment was also supplied by Lincoln Iron and Metal to lift, haul and store some of the limestone pieces that are estimated to weigh in excess of 1,000 pounds each. We really appreciate everyone's hard work and hope to have Kickapoo Street opened later this afternoon, following an inspection and approval by the city.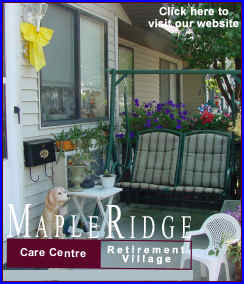 A masonry engineer from Peoria will be on-site later today to assess the situation and provide options for reconstructing the facade.
Patrick Doolin
Integrity Data
(Posted July 28, 2006)