Lincoln Daily News publishes letters to the editor as they are received.
The letters are not edited in content and do not necessarily reflect
the views of Lincoln Daily News.
Lincoln Daily News requests that writers responding to controversial issues address the issue and refrain from personal attacks. Thank you!
.
You may also send your letters by e-mail to ldneditor@lincolndailynews.com
or by U.S. postal mail:
Letters to the Editor
Lincoln Daily News
601 Keokuk St.
Lincoln, IL 62656
Letters must include the writer's name, telephone number, and postal address or e-mail address (we will not publish address or phone number information). Lincoln Daily News reserves the right to edit letters to reduce their size or to correct obvious errors. Lincoln Daily News reserves the right to reject any letter for any reason. Lincoln Daily News will publish as many acceptable letters as space allows.
To the editor:

On a beautiful spring day in May, scores of walkers, workers, volunteers and interested friends joined together at Kickapoo Creek Park in Lincoln for the seventh annual MS Walk. Many businesses and individuals sponsored various aspects of the walk with donations of food, beverages, prizes and money.

As the chairman and the committee, we are most grateful for all the support that has been given to the Lincoln walk over the years. To date, over $100,000 has been raised. This money is used to help end the devastating effects of multiple sclerosis. It supports research, along with local programs and services that enhance the lives of people with MS. A local support group has been formed and will receive a donation from this walk to help with their work.

[to top of second column in this letter]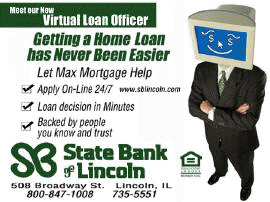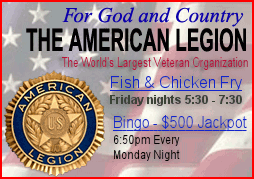 Again, our deepest gratitude to all who helped in any way to make this another successful walk.
Nancy Ireland, chairman
Gene and Toni McDonald, Bob and Carolyn Borowiak, Donna Miles, Jim Ireland, Donita Biggs, Brenda Centers, Jeanne Handlin -- committee members
(Posted June 1, 2006)
Click here to send a note to the editor about this letter.