Lincoln Daily News publishes letters to the editor as they are received.
The letters are not edited in content and do not necessarily reflect
the views of Lincoln Daily News.
Lincoln Daily News requests that writers responding to controversial issues address the issue and refrain from personal attacks. Thank you!
.
You may also send your letters by e-mail to ldneditor@lincolndailynews.com
or by U.S. postal mail:
Letters to the Editor
Lincoln Daily News
601 Keokuk St.
Lincoln, IL 62656
Letters must include the writer's name, telephone number, and postal address or e-mail address (we will not publish address or phone number information). Lincoln Daily News reserves the right to edit letters to reduce their size or to correct obvious errors. Lincoln Daily News reserves the right to reject any letter for any reason. Lincoln Daily News will publish as many acceptable letters as space allows.
Dear fellow Lincolnites at heart:

As a native son of Lincoln who became an English teacher, I am especially interested in Lincoln's history and literature, and I have written a 35-page article titled "Social Consciousness in William Maxwell's Writings Based on Lincoln, Illinois." This article includes photos of Maxwell and Lincoln and is featured in the most recent issue of the Journal of the Illinois State Historical Society (winter, 2005-06).

William Maxwell (1908-2000), who grew up in Lincoln, was a well-respected fiction editor of The New Yorker magazine and award-winning author. His most famous work is the 1980 novel titled "So Long, See You Tomorrow," which is about a murder-suicide just east of Lincoln in January 1921.

The Journal of the Illinois State Historical Society is devoted to formal scholarship and publishes only those articles that have been reviewed and recommended by professional historians. The Illinois State Historical Society is a nonprofit organization whose 2,500 members include professional and amateur historians, educators, students, libraries, and museums.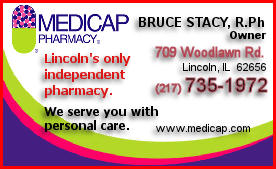 The cover of this issue of the journal shows a colorized picture-postcard image of the Hotel Lincoln. Its cafeteria is a setting in Maxwell's short story titled "The Value of Money." Now demolished, the Hotel Lincoln was a popular destination for affluent travelers of Route 66 and was located on Pulaski Street near Logan Street (Business Route 66). The picture of the Hotel Lincoln was provided by Fred Blanford, my good friend and collaborator in developing the community history website of Lincoln.
I define social consciousness as the portrayal of social classes in literature, including a writer's attitudes toward those classes and the characters that represent them. My article explores Maxwell's portrayal of society by analyzing the numerous short stories, novels and family history that Maxwell wrote based on his childhood memories of growing up in Lincoln during the second decade of the 20th century. The characters in this literature realistically reflect the three groups of the middle class of that time and place: the upper, the central and the lower levels. Lincoln is representative of small towns in Illinois and throughout the Midwest, and Maxwell's depiction of small-town life is especially significant because most Illinois authors of that period wrote about city life, not small-town life. Maxwell's writing shows that Lincoln's social structure originated from the importance of the rich surrounding farm land.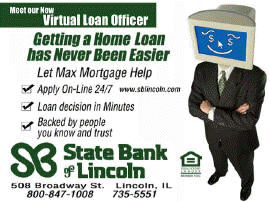 Maxwell was born into an upper-middle-class family, and the characters of much of his work are based on members of his family, their friends and servants (black and white). As Maxwell's writing career advanced over a period of nearly 60 years, he wrote more and more about characters from the central and lower middle class, including black servants from the Dyer-Brummell families, who lived on Elm Street near Maxwell's childhood home at 184 Ninth St. Maxwell acknowledged that the servants knew a lot more about their employers than the employers knew about them.
Maxwell's characters typically and surprisingly remain at the social level where they were born. In "Ancestors" (1971), Maxwell writes that "men and women alike appeared to accept with equanimity the circumstances (on the whole, commonplace and unchanging) of their lives in a way no one seems able to do now anywhere."
Maxwell's characters, however, sometimes fall to a lower social level because of a combination of human weakness and adverse circumstances. A prime example of a fallen character is Maxwell's own uncle, Theodore "Ted" Blinn Jr., who ended up operating the elevator in the Logan County Courthouse, where his father had been a prominent lawyer and judge.
Maxwell is often praised for his combined realistic and sympathetic treatment of flawed and tragic characters. Maxwell's portrayal of society includes traces of social criticism and is more complex and richer than literary critics have previously recognized.
I have sent copies of this article to the Lincoln Public Library, the Lincoln College Library, and the Logan County Genealogical and Historical Society on Chicago Street.
Links to recently added information and photos relating to William Maxwell's use of Lincoln, including the Dyer-Brummell families and Maxwell's description of the Lincoln Chautauqua, are near the top of my community history website home page: http://www.geocities.com/findinglincolnillinois/.
Darold Leigh Henson, Ph.D.
Professor emeritus of English
Missouri State University, Springfield
dlhenson@missouristate.edu
(Posted June 7, 2006)