Lincoln Daily News publishes letters to the editor as they are received.
The letters are not edited in content and do not necessarily reflect
the views of Lincoln Daily News.
Lincoln Daily News requests that writers responding to controversial issues address the issue and refrain from personal attacks. Thank you!
.
You may also send your letters by e-mail to ldneditor@lincolndailynews.com
or by U.S. postal mail:
Letters to the Editor
Lincoln Daily News
601 Keokuk St.
Lincoln, IL 62656
Letters must include the writer's name, telephone number, and postal address or e-mail address (we will not publish address or phone number information). Lincoln Daily News reserves the right to edit letters to reduce their size or to correct obvious errors. Lincoln Daily News reserves the right to reject any letter for any reason. Lincoln Daily News will publish as many acceptable letters as space allows.
Dear Editor:

On the shores of Lake Bloomington, at the Easter Seal's Timber Pointe Outdoor Center, the Brain Injury Association of Illinois facilitates two wonderful weeks for brain injury survivors each summer. Wilderness Endeavor for adults and Camp Funzone for children and adolescents allow survivors a week of outdoor activities outside their normal routines.

Last week, 54 adult survivors from all over Illinois were part of Wilderness Endeavor. I was a first-time camper sharing Shagbark cabin with many of my fellow survivors.

Philicia L. Deckard, executive director of the Brain Injury Association of Illinois, is to be praised for her efforts providing the survivors the camping opportunity.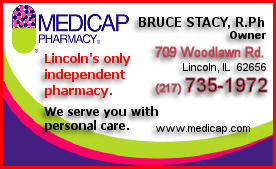 Degree of injury varied with the survivor. No two brain injuries were the same. Still, we all shared some very real problems related to our brain injury. Many were in wheelchairs, many used canes, and many others had no visible characteristic setting them apart. Each represented a life and a family drastically affected by what is often referred to as the invisible injury.
The staff of Timber Pointe took good care of us, even with our diverse degrees of injuries. Many activities were on the schedule, most of which we would never experience apart from the specially equipped camp that was staffed with specially trained people. We had the chance for horseback riding, swimming, boating and fishing, along with arts and crafts and a talent show -- all ordinary camp activities for an extraordinary group of campers.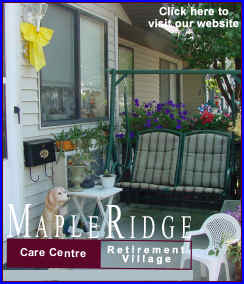 On Friday night there was a dance to end the week. I wish you could have been there. One of the survivors who is wheelchair bound, has trouble speaking and uses a letter board to communicate was on the dance floor enjoying the music and dancing. She had the biggest smile I ever saw. Her eyes were filled with joy and her face just glowed.
The best part of the week for me was spending time with my fellow survivors. We saw each other as people. It did not matter what type of handicap we had or the degree of our brain injury. For that week we were seen as people and not just seen as our brain injury, which is how we are often seen by many.
Camp Funzone for children and adolescents will be held this Aug. 5-9. If you know someone under the age of 18 who has a brain injury and would benefit from the camp, call the Brain Injury Association of Illinois. The group could also use your help to make a difference in the lives of children. Please become a camp sponsor or just sponsor one day for a camper.
Contact the Brain Injury Association of Illinois today and help Camp Funzone and Wilderness Endeavor make a difference in the lives of the survivors of brain injuries. Call (800) 699-6443 or visit them on the Web at http://www.biail.org.
Steve Love
Canton
Advocate for brain injury awareness
(Posted June 15, 2006)