Dr. Alan Mittleman at the Jewish Theological Seminary in New York and Jared Pasternak at the New York Medical College in Valhalla designed a survey to obtain physicians' opinions regarding the value of new drugs and the social ramifications of the drug pricing. The survey was administered by HCD Research, based in Flemington, N.J.

The survey presented a hypothetical situation in which a new drug that slows tumor growth extends the lifespan of patients with late-stage colorectal, breast or lung cancer by about five months. The drug manufacturer has set the price of the drug at $8,000 per month per patient.

A total of 658 physicians responded to the question of whether or not the drug company was acting ethically in its pricing of this drug, as a business and as a health care company.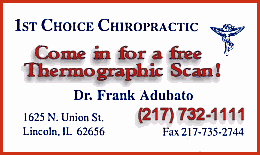 The majority, 54.4 percent, responded that the company was behaving ethically as a business but not as a health care company; 12.5 percent thought they were ethical both as a business and as a health care company, and 27.98 percent felt they were unethical in both senses.
Out of a list of words and phrases that the respondents thought best to describe the company, more than half chose "exploitative" and "greedy." About one-third considered the company to be "fulfilling their duty as a profit-driven company." Fewer than 14 percent described the company as "optimizing resources for future product development."
"Physicians seemed to be rather outraged by the pricing policy," Mittleman said in an interview with Reuters Health.
"They seem to want to hold (drug companies) to a higher standard of social responsibility," he continued. "They believe the companies have responsibilities that extend beyond profit maximization for shareholders to a social responsibility similar to what doctors themselves have."