Veterans Honor Roll dedication set
New brick orders being taken

Send a link to a friend
[MARCH 7, 2006] The dedication of the Veterans Honor Roll has been set for April 23 at 1 p.m. The public is invited to bring lawn chairs and join in the remembrance ceremony.
All orders received before April 15 for the personalized bricks will be laid. The bricks are for veterans from any war.

Any veterans or loved ones and friends of veterans who have orders to place are asked to do so immediately. It takes considerable time to complete a brick, and arrangements must be made in view of weather and bricklayers' time.

Forms for orders are available in front of the All Veterans Memorial Monument in All Veterans Park; by calling (217) 732-8829; or at 1417 N. Logan St. in Lincoln, preferably after calling.

The cost of each brick is only $35. This is a nominal fee to honor these brave men and women. The bricks make wonderful, lasting gifts.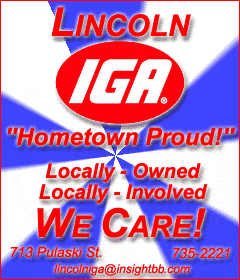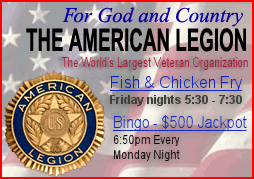 Lincoln AMVETS Post 71 is striving to get all veterans from Logan County and those with connections here to place a brick in the memorial. If you have questions, just call the above number.
This is the way to honor the veterans' sacrifices and have a permanent record of their sacrifices to protect our freedom, as we say, "Thank you, veterans, and God bless."
Get your bricks laid beside the ones from as far back as the Revolutionary War and Indian wars, as well as the present war in Iraq, and all wars in between.
[News release from Arnold and Ruth Haak, Lincoln AMVETS and Ladies Auxiliary Post 71]